18 Parks, 11 Park Connectors, 10 Checkpoints, and 36 kilometres. Are you ready to take on the Coast to Coast Trail?
Is Bukit Timah Hill or the Southern Ridges trail too easy for you? Consider taking on the Coast-to-Coast trail.
The 36-kilometre long route is currently the longest trail ever mapped by NParks, albeit it pales in comparison to the 3,500-kilometre Appalachian Trail or the 4,260-kilometre Pacific Crest Trail.
With that said, the Coast-to-Coast trail makes up for it by taking one along some of Singapore's best parks and watercourses such as MacRitchie Reservoir, Bishan-Ang Mo Kio Park, and Coney Island Park. Aside from the flora and fauna, the trail meanders along several towns, making it a pleasant and idyllic walk for hikers.
With 18 parks and 11 park connectors in one continuous route, the trail became an instant hit among local outdoor enthusiasts when it was first announced in March of 2019.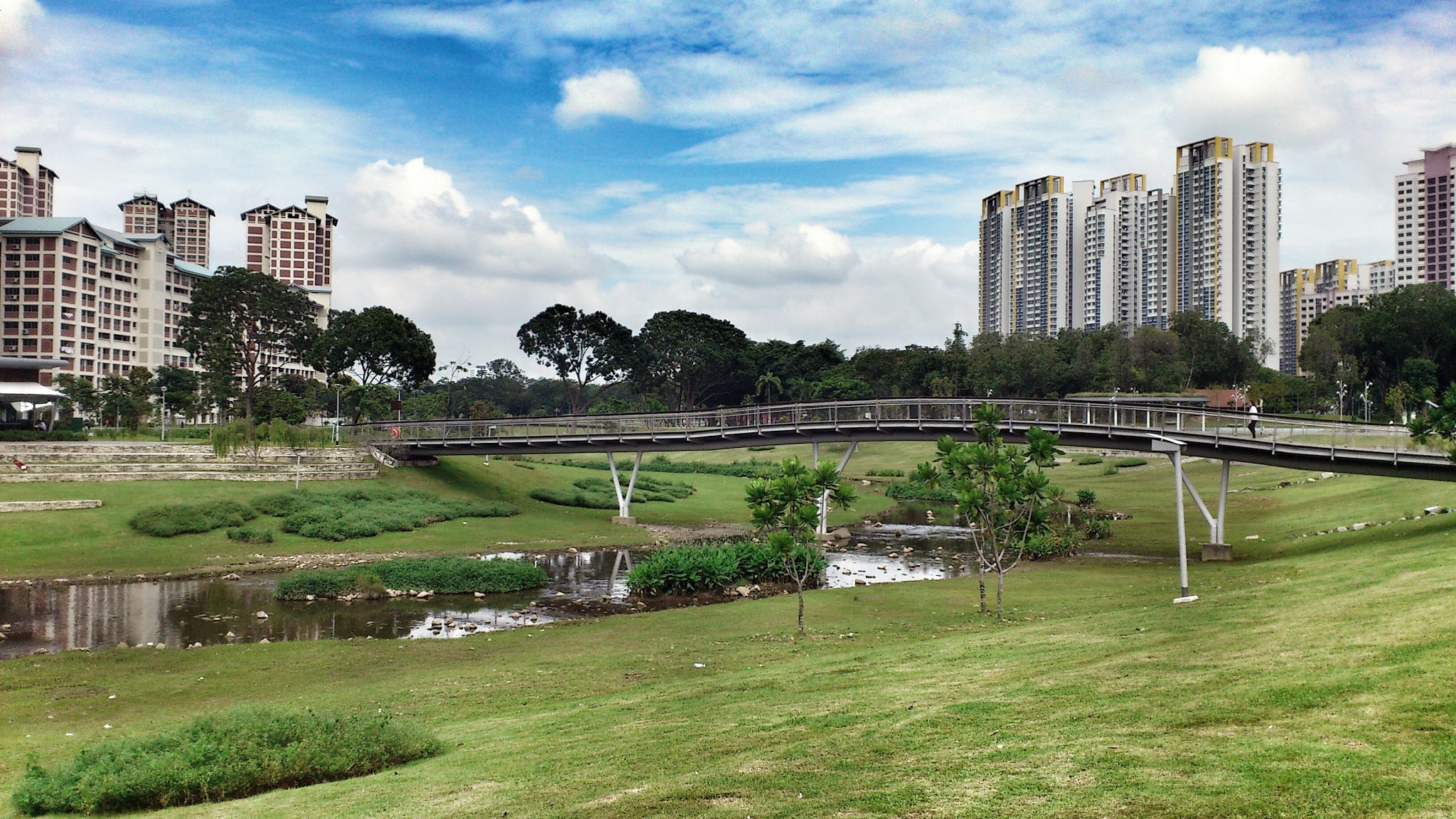 Taking On the Coast-to-Coast Trail
A total of 10 checkpoint markers can be found along the major parks:
CP 1: Jurong Lake Gardens
CP 2: Bukit Batok Nature Park
CP 3: Hindhede Drive (Bukit Timah Nature Reserve)
CP 4: Adam Road (Adam Food Centre)
CP 5: Bishan-Ang Mo Kio Park
CP 6: Luxus Hills Park
CP 7: Sengkang Floating Wetland
CP 8: Punggol Waterway Park
CP 9: Coney Island Park
CP 10: Lower Seletar Reservoir Park (Rower's Bay Park)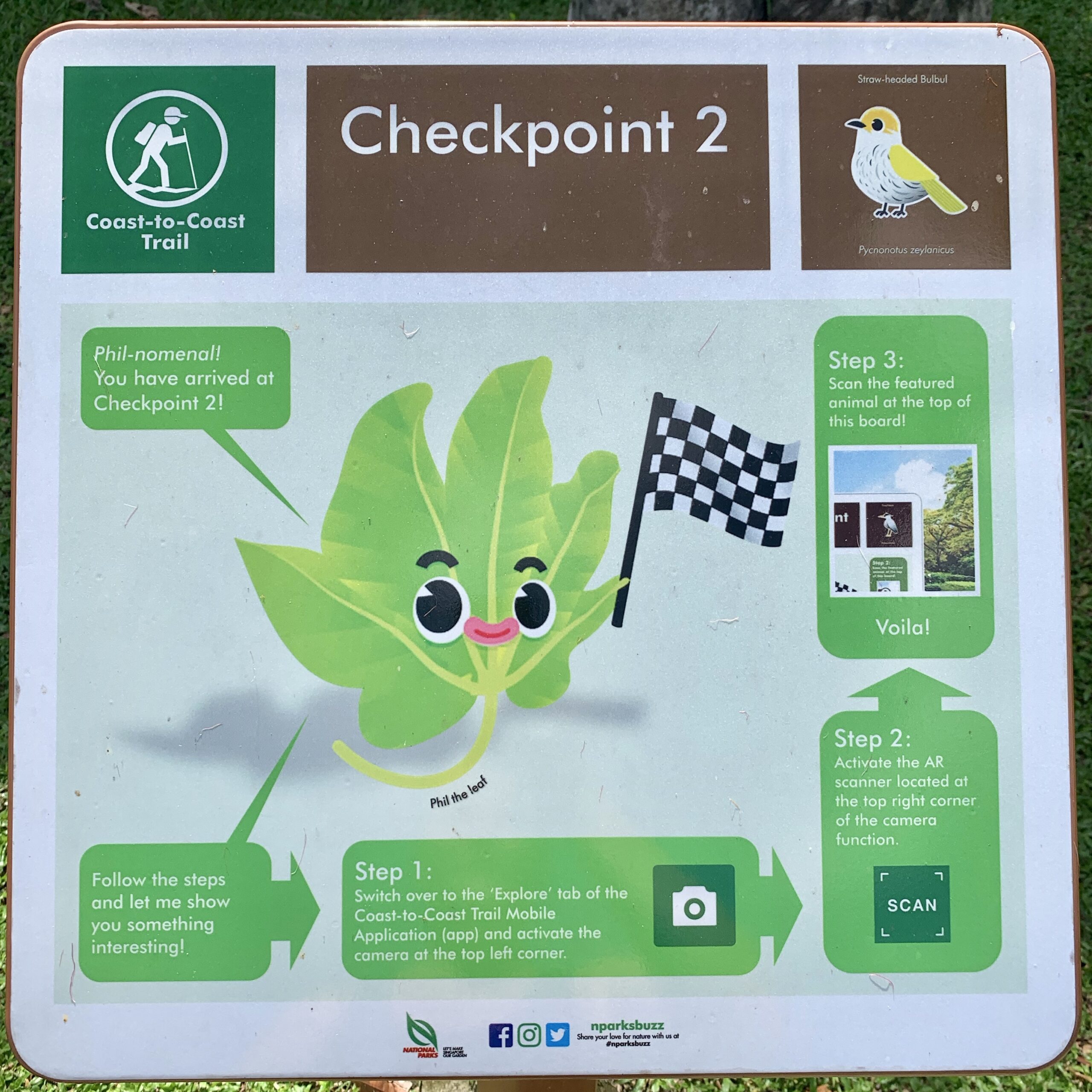 One-Day Hike
Hikers are advised to start their hike early —preferably between 6 to 8am — to ensure the completion of the trail by nightfall. As an estimation, it takes approximately 11hours – including lunch and rest breaks – to complete the 36-kilometer journey.
To complete the trail in a single day is no easy feat, hence it is suggested to do it in a two or three day hikes.
You may be interested in: The Ultimate Guide to the Southern Ridges

Two-Day Hike
For the less experienced, opt to do the coast-to-coast trail in two days. The two day hike offers ample time for hikers to explore attractions along the way such as the Hindhede Quarry at Bukit Timah Nature Reserve and the Learning Forest at the Singapore Botanic Gardens.
For a two day hike, start at Jurong Lake Garden and end your first day at MacRitchie Reservoir. Continue the hike on the second day from MacRitchie Reservoir to Punggol Point Park or Rower's Bay Park.
Three-Day Hike
If long distance walking is not your forte, consider splitting the trail into three days
The first day stretches from Jurong Lake Garden to Adam Road. Start your second day at Adam Road and end at Sengkang Wetland. Complete the coast to coast trail on the third day with a hike from Sengkang Wetland to Coney Island Park before making a detour to the last checkpoint, Lower Seletar Reservoir Park.
Coast to Coast Mobile App
The Coast-to-Coast mobile application was developed by NParks to offer an interactive hiking experience for hikers doing the Coast-to-Coast trail. Besides offering real-time navigation, one can check-in at the 10 checkpoint markers  to record their attendance and rack up points to redeem rewards.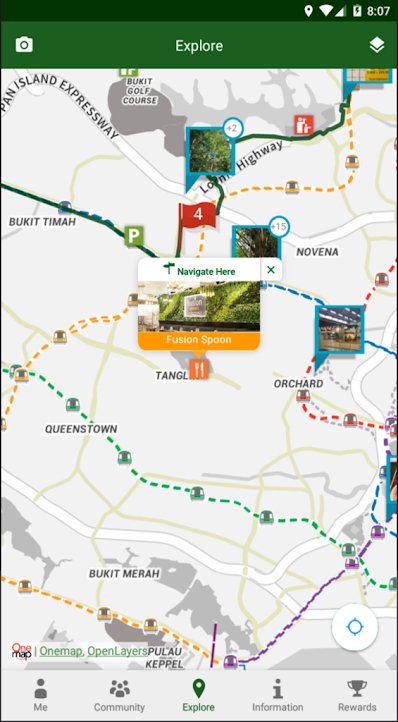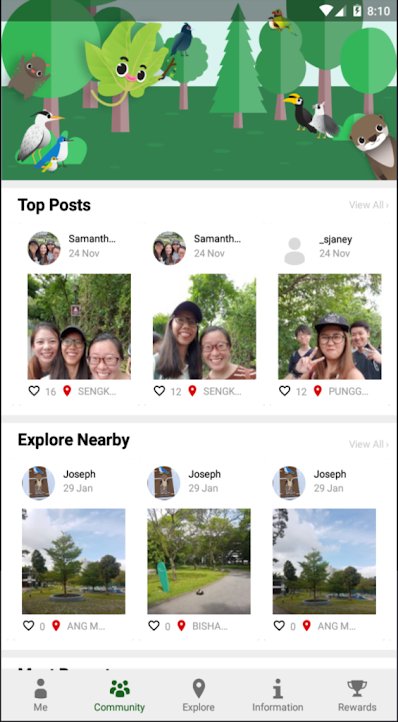 The mobile app also features augmented reality, allowing users to learn more about the park's native flora and fauna through 3D-animated characters.
A community wall  can also be found in the app for hikers to share photos of their journey. Users will also be notified of any updates to the trail as well as exclusive promotions offered by the participating retail and F&B tenants.
The app is available on App Store and Google Play Store.
Tips to Complete the Coast-to-Coast Trail
Start early
It is always better to start early than to end late. Factor in at least an hour of buffer time for meals and breaks. Alternatively, you can opt for a midnight hike to avoid the sweltering heat.
Pack Light
As the trail cuts diagonally across Singapore, there are plenty of dining and rest point along the way, including Bukit Timah Market & Food Centre, Adam Road Food Centre, MacRitchie Reservoir Park, and Waterway Point.
Get covered
Ensure that you are well-protected from the sun – sunscreen, hats, sunglass, umbrella, arm sleeves – as you will be exposed to the sun for at least half the journey.
Be prepared
Do the necessary training before taking on the 36-kilometre trail. You should be able to walk 4km/hour for at least 9 hours. Note that the trail will be longer than expected, with many hikers suggesting that Checkpoint 1 to Checkpoint 9 alone will cover 36 kilometres.
Don't Get Lost
The last thing you want to do is to walk extra kilometres. While signs are scattered along the trail, do download the mobile app as well as the Coast-to-Coast Trail Guide (PDF) for navigation.
Stay Updated
Check out NParks Coast-to-Coast page for the latest updates on road closures and activities.
Want to know the latest outdoor, sports and fitness events and promotions in Singapore?