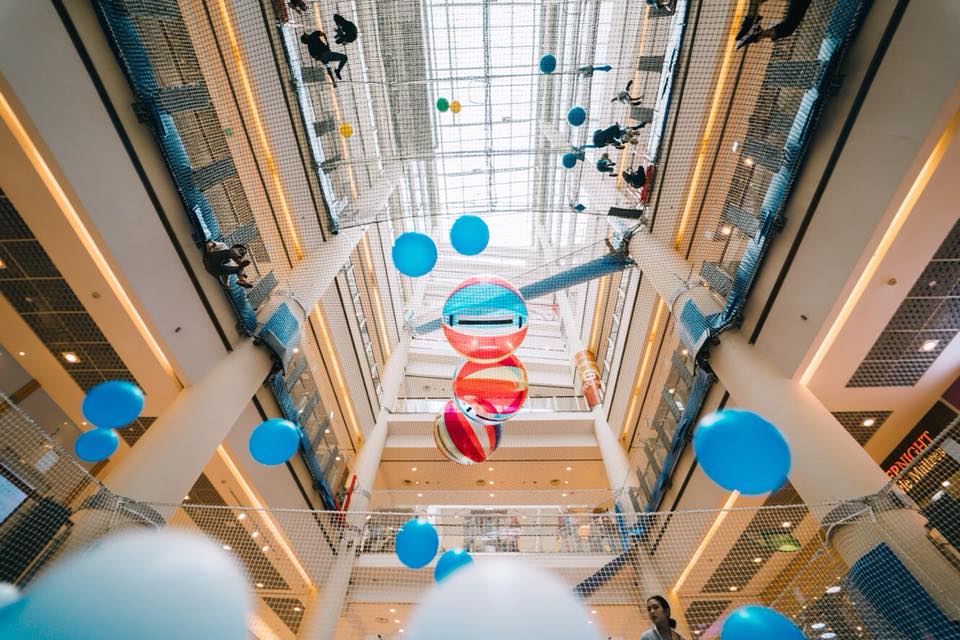 Have you ever wanted to feel what it is like to walk on the moon? AIRZONE is a world's first concept that premiered in Singapore. Creating a truly unique experience for young and old alike. The AIRZONE attraction is an elevated playground with distinct themed zones containing unique games. Sitting in the atrium space, explore the ball pit, relax and play with your friends, get lost in the maze or go all the way to LVL 6 and enjoy the slide. Come and explore the fun!
AIRZONE is a playground not just for the young, but it is also for every one who wants to be different!
AIRZONE 50-Minute Session
The young ones will love bouncing on our nets and diving into our unique suspended ball pit, while the young at heart will experience an adrenaline rush when looking down from the highest floor.
AIRZONE is a versatile party venue for creative play that is meant for all ages.
Note:
Each session is 50 minutes long and playtime is around 45 minutes.