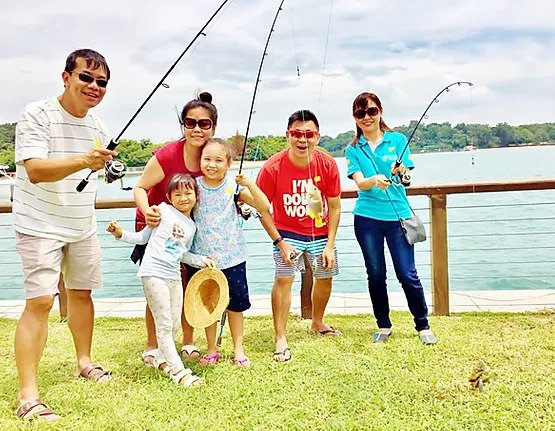 The main purpose of fishing was to hunt for food, but in our modern era, it has evolved into something more. It teaches us valuable lessons in life such as patience, determination, perseverance, and acceptance of what life gives us. The list goes on. And the more we learn from it, the more we will appreciate what the world offers to us.
By instilling a correct and positive attitude, we will create a fishing community that cares for our natural environment. We will learn that life is not just putting food on our families' table. The world is such a wonderful place and only when we can be in harmony with it, that we will be able to see deeper into our existence.
Beginner Angler's Course
The Beginner Angler's Course aims to introduce fishing to those interested in trying out fishing or searching for a new hobby. It will be completed within a day on the scenic Lazarus Island, one of Singapore's best kept secrets. You will learn both the basic theory and practical aspects of fishing during a weekend getaway.
Upon completion of the course, you will be able to use a fishing setup confidently and know how to handle a fish that is caught.
No experience needed!
Beginner Angler's Course includes:
Two way ferry ticket to Lazarus Island
Fishing equipment and accessories
Beginner Angler's Course Handbook
Beginner Angler's Fishing Starter Kit
Fishing bait
MFFA Certificate upon completion of course
Entitled to purchase beginner fishing combo at subsidised price
Note:
Minimum of 6 students for course to be conducted. Groups and individuals will be combined to form a class
All ages from 5 years old and above.