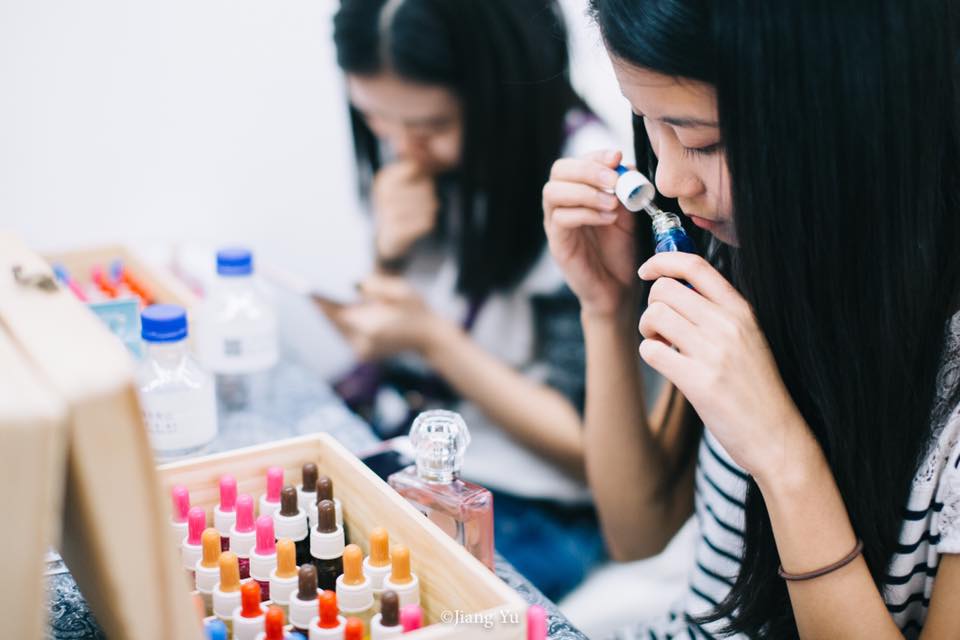 Create a beautiful, rich and exotic perfume that fits your personality. Or we can explore the 'Art of abstraction in perfumery' and create unique, non-commercial blends. Either way, this will be a unique, sensual way of putting your personality and imagination into a bottle.
Couples Perfume Workshop
Featured on list of "Most Romantic dating ideas", PerfumeWorkshop focus on your experience and also product and offer a huge inventory of essential oils, so that you can make a Signature scent for someone you love or yourself, based on your personality.
Take a Personality Test and see which ingredients suit your personality. Try taking the test for each other, if you are up for a fun challenge
Use oils with scent of 'Native Orchids of Singapore' to make 2 samples (10ml) and 1 big (100ml) perfume to take home.
Free Name Engraving if booked 7 days in advance
Literature available in Mandarin & English
2 hour session at Goodman Art Center – Walkable from Mountbatten MRT
​Non-alcoholic (halal) Perfume available on request ​​
Room spray / Reed diffuser also available on request