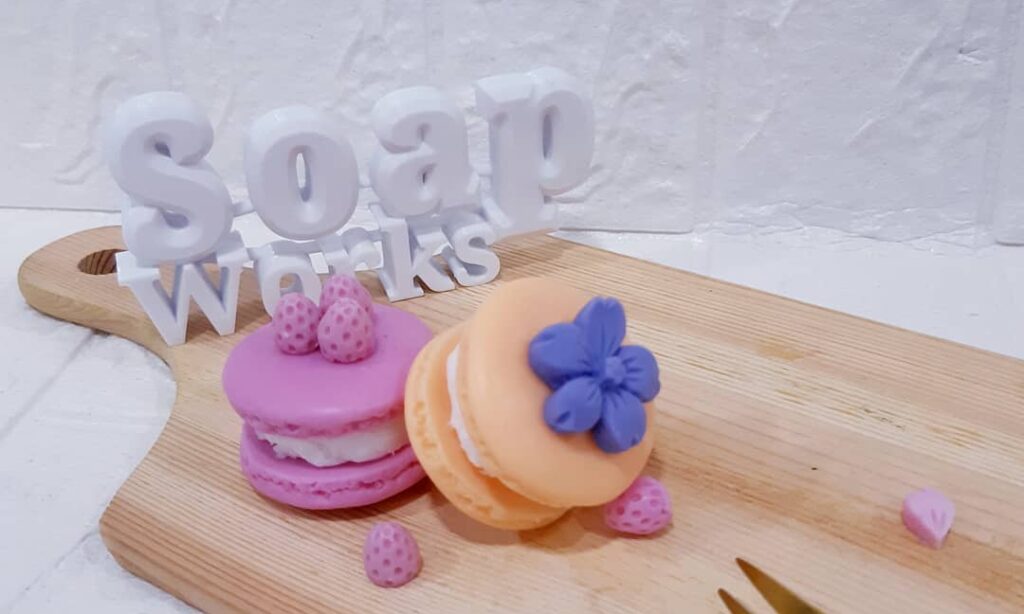 NomadicPenguin is a studio specialized in soap, candle and clay diffuser making. NomadicPenguin conduct easy-to-learn workshops on handmade Soaps, Candles and Clay Diffusers, and share the fun of handicrafts and interact with people from all walks of life.
Delicacy Soy Wax Candle Making Workshop
Off-the-shelf paraffin candles produce undesirable soots that will pollute your living environment. NomadicPenguin works with soy wax candle that do not pollute the environment and are versatile to use. 
In this two hour delicacy soy wax candle making workshop, participants will learn how to make delicious-looking candles that will not add to your calories! From macarons to traditional Nonya Kueh, you be sure to fool your friends and family with these candles!