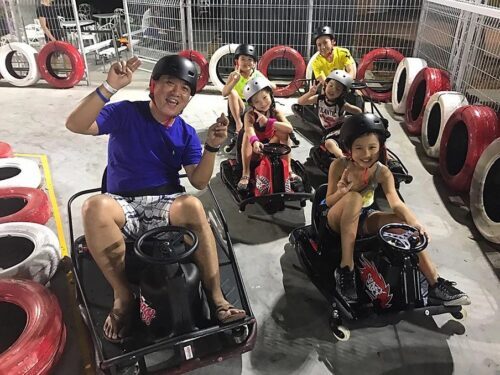 Introducing the all new Drift-Kart Arena, which will revolutionise Go-Karting with our special element: Drifting – a sport of losing traction.
In drifting, drivers will be able to manoeuvre their karts to slide sideways when going around a bend while being able to maintain control as seen on most action movies. It is so easy even kids can do it.
The karts used at Maximum Drift Karting Arena are designed to drift and do not solely focus on speed but challenges one's skill at every corner of this thrilling ride with safety ensured, it will provide one with an unforgettable experience on a whole new level.
Drift Karting 5+1 Session Package 
Enjoy drift karting with the 5+1 session package! For those looking for more, opt for the 10+2 or 20+4 package!
Note:
Session purchased by Premium Member cannot be shared with a Non-Member.
Each session last 10 minutes (15 to 20 laps)
Drivers must be aged 5 years and above
All drivers are to agree and sign on their indemnity form
Adult drift karts operate with a top speed of 27.4km/hr
Kid drift karts operate with a top speed of 19.5km/hr