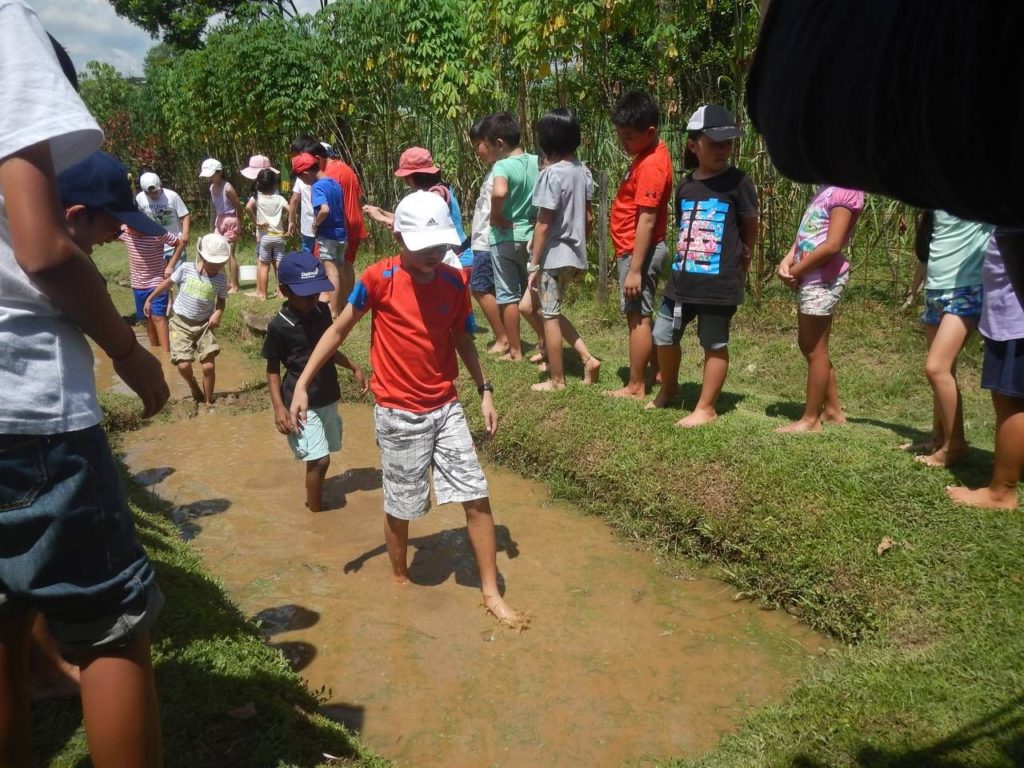 Bollywood Adventures connects urbanites to farm and rural experiences. By creating and curating educational and enjoyable activities on farms, Bollywood Adventures aim to bring people closer to the sources of their food and nurture a healthier relationship with the earth.
Bollywood Adventures provides tours, hands-on learning opportunities, team-bonding and farm-to-table culinary experiences in many of Singapore's peri-urban and urban farms, opening up a surprising and largely undiscovered world within the city-state.
Farmer for a Day Experience
This is the chief of all team-bonding experiences out in the Kranji Countryside! Start your day bright and early on Nippon Koi Farm a aquaponics and koi farm in Singapore. Take a guided walk around the farm and harvest your own aquaponics greens. Your next stop in the morning is Jurong Frog Farm, where you will be given a crash course on American Bullfrogs! Get rewarded with some great photo opportunities and frog meat/product tasting. You finally get a breather at lunch, which is a delicious and wholesome farm to table meal at Poison Ivy Bistro, Bollywood Veggies.
After lunch, you choose between the serene options of a guided walk and paddy planting session or continue with the garang farm-based team bonding challenges that will test your wits, creativity and cooperation! You finish off with an afternoon tea and great memories from the long day.
Experience includes:
Guided Tour & viewing of goat milking session at Hay Dairies Goat Farm
Learn about frogs and sample frog meat/products at Jurong Frog Farm
Edible garden walkabout at Bollywood Veggies
Farm to Table Lunch at Poison Ivy, Bollywood Veggies (Standard menu)