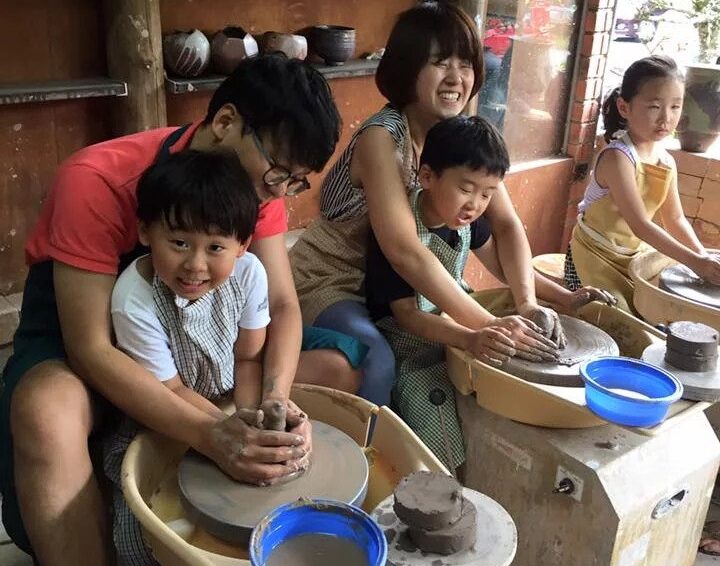 A family ran business started in 1965, located in the west area of Singapore. We provide fabulous selection of vases, urn, statues, lamps and more from all over Asia at affordable prices! Not only that, if you wish to visit the oldest dragon kiln – google that, it's open to the public ( no admission fee).
Hands on pottery workshop/ dragon kiln tour are available for those who are looking to produce your own masterpiece!
Handbuilding + Potter's Wheel Workshop
I Love Pottery Workshop is an one time off workshop open to public – conducts 4-5 times a month over the weekend, public holiday and school holidays. It is a great family and friends bonding activity! Escape to our pottery jungle, enjoy the nature and learn new skills!
In this two hour workshop, participants will get an introduction into pottery making and learn the basic techniques of hand building and glazing. Particpants will also get to experience the pottery wheel and attempt to make your own bowl or cup.
Workshop includes: