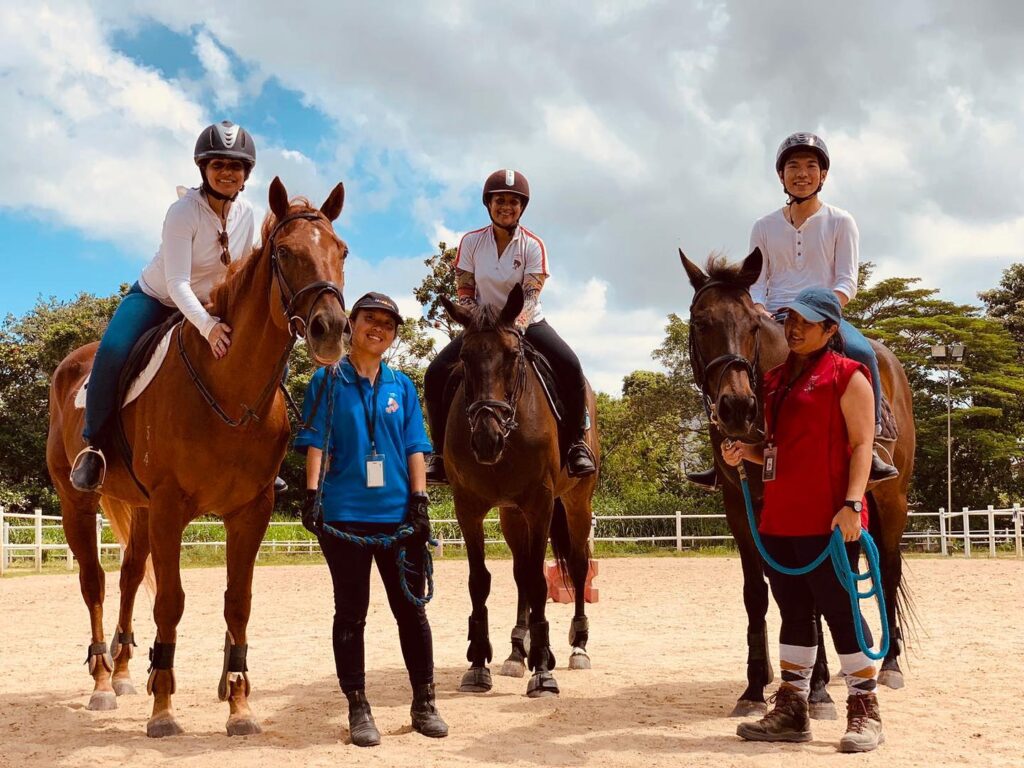 Established in 2003 at Pasir Ris Park, Gallop Stable makes horse riding available to everyone through affordable horse riding experiences and lessons. Since then, Gallop Stable has expanded to Bukit Timah at the former turf club stables, incorporating more riding areans and over 200 stables.
Most of the stable's resident horses are ex-racehorses who given a second chance at life by retraining them for riding activities. Horses not fit for riding activities are also given a home where they can enjoy their day out in the green pastures and get  cuddles from the staff and customers at Gallop Stable.
Beginner Horse Riding Lesson
Learn the basic principles of riding such as leading your horse, mounting, learning the correct riding position, walking, trotting, stopping, and safely dismounting. 
Depending on your preference, riders can start with private lessons before moving into a group lessons once their basic riding skills are established. Once riders demonstrate a certain level of riding skills and experience, they are able to move on to novice and advanced lessons.
It is recommended to start with shorter sessions as riding is a physically demanding sport. 
Riders can book individual or group lessons, as well as book 1 to 10 sessions depending on the preference.