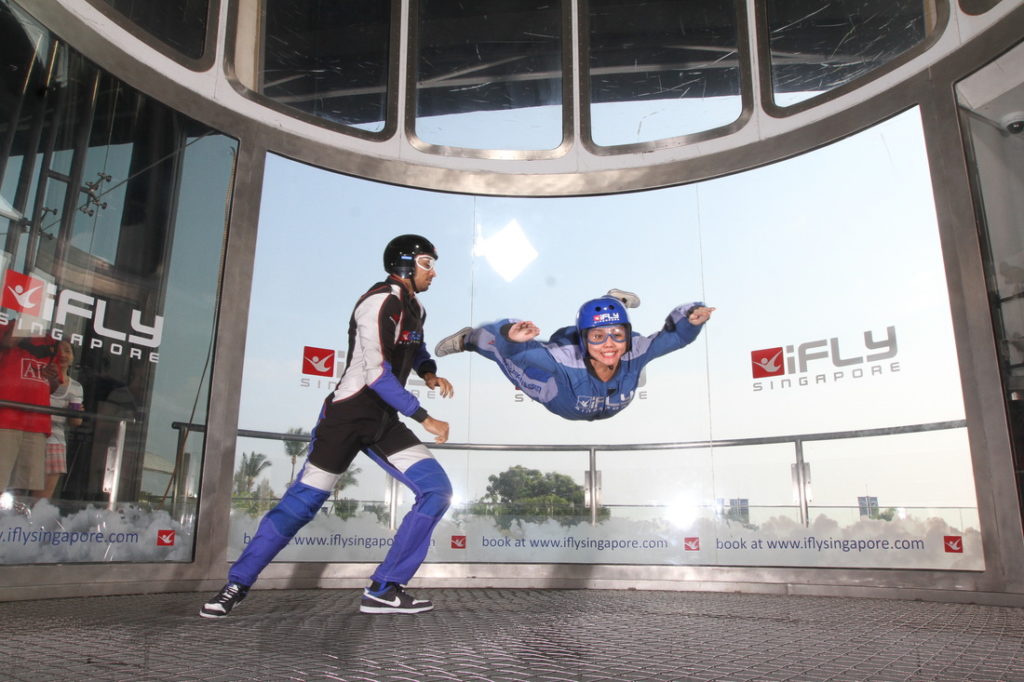 Live your dreams with the world's largest themed wind tunnel for indoor skydiving. With its state-of-the-art technology, iFly Singapore has made flying more fun and easier than ever! Spanning 16.5 Feet wide and 56.5 Feet tall, it is the only wind tunnel with an 18 feet tall acrylic glass wall that lets you enjoy an unparalleled view of South China Sea and Siloso Beach.
As part of the experience, you will receive professional training and guidance from our certified instructors, complimentary gear rental and the actual skydive experience at one-fifth the cost of a tandem jump and more importantly, twice the fun of a skydive! 
The Teaser First Timer Package
Get a taste of indoor skydiving with "The Teaser" package. The time it takes for each skydive is like falling through the air from 12,000 to 3,000 feet.
The Teaser First Timer Package includes gear rental, training and guidance from instructor and one skydive. 
Looking for something more? Upgrade to 'The Challenge" to enjoy 2 skydive sessions instead of 1.
Alternatively, upgrade to a VIP Package or VIP Premium package for an all-inclusive experience
VIP Package includes:
1x Teaser Package
Fly the Flyer on 2nd skydive
Photo opportunity at the wind tunnel
Back of house: Fan deck tour
Don't forget to arrive 1 hour prior to your flight time for training and gearing up!