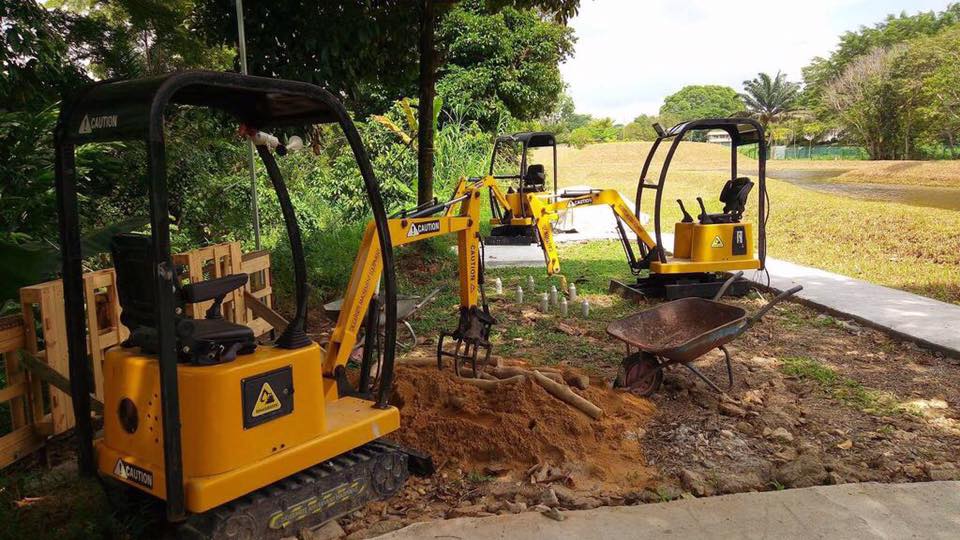 Diggersite is a brand-new destination, offering a unique experience for families and kids! It is one-of-a-kind edutainment centre that provides realistic experience in operating small scale construction machinery. The recreational and educational digger rides will help children develop skills such as hand-eye coordination, which forms the basic foundation for writing, crafts and other fine motor activities.
Kids Construction Playground Experience
Children will get to put on construction safety helmets, looking like real construction workers. In addition to that, they will also get to build small blocks and operate a construction digger. This will provide the opportunity to educate the children through interaction, engagement and experience. This activity nurtures the development of life skills, thus establishing confidence and inspiration.
Note:
Weekdays at Diggersite Yishun is reserved for fieldtrips and events