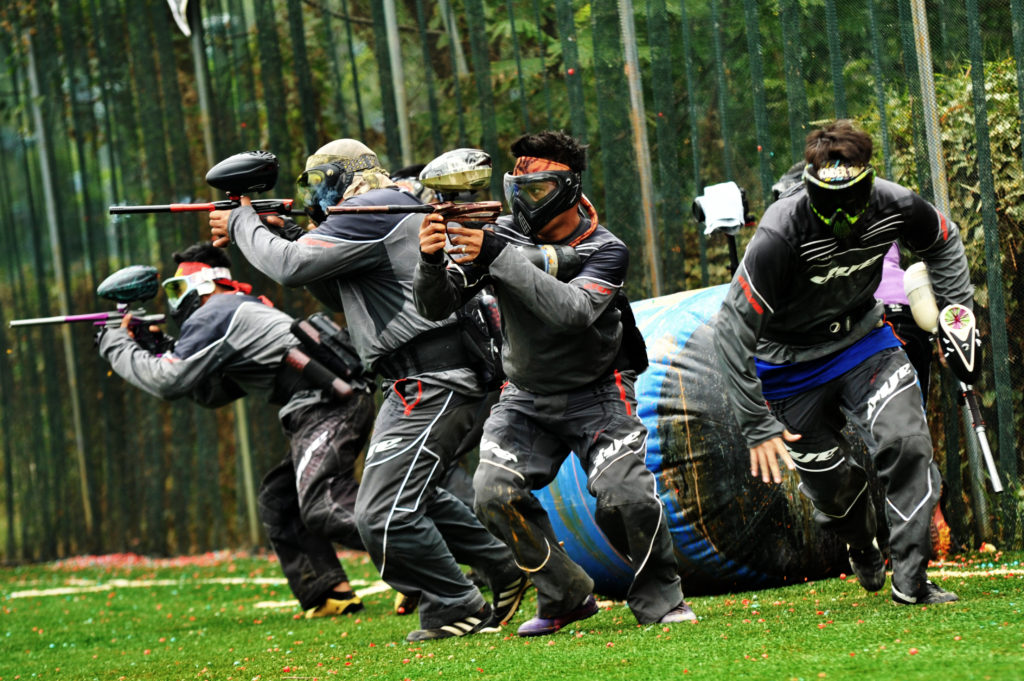 Red Dynasty Paintball Park is the first paintball park in Singapore to offer speedball at a regional competitive level for players who are interested to play at competition paintball. Our head instructors are well-known in Singapore and regionally with vast experience in the sports and strong team-building facilitation backgrounds. With facilities catering to both recreational and competition paintball players, what are you waiting for? Come visit us today at any of our branches!
Single Rider Paintball Package
Don't have a team to play paintball with? Register yourself for our regular Sunday Get Together where all like-minded players gather to play paintball!
You will be teamed with players (like yourself) who are also keen to pick up paintball as a regular sport and learn tips and tricks of competitive paintball from our facilitator. Given the right opportunity, we will also team you up with more experienced players who will be able to guide you along in the sport. So why wait? Single Rider is only available on Sundays 9am at Turf City (Bukit Timah).
Single Rider Paintball Package includes:
500 paintballs per pax
Paintball Marker
Paintball Mask
Chest Protector
Minimum of 2 games
Note:
Starts from 9am. Only available on Sunday
Only available on Turf City (Bukit Timah) branch
Minimum age of 14 years old required to participate