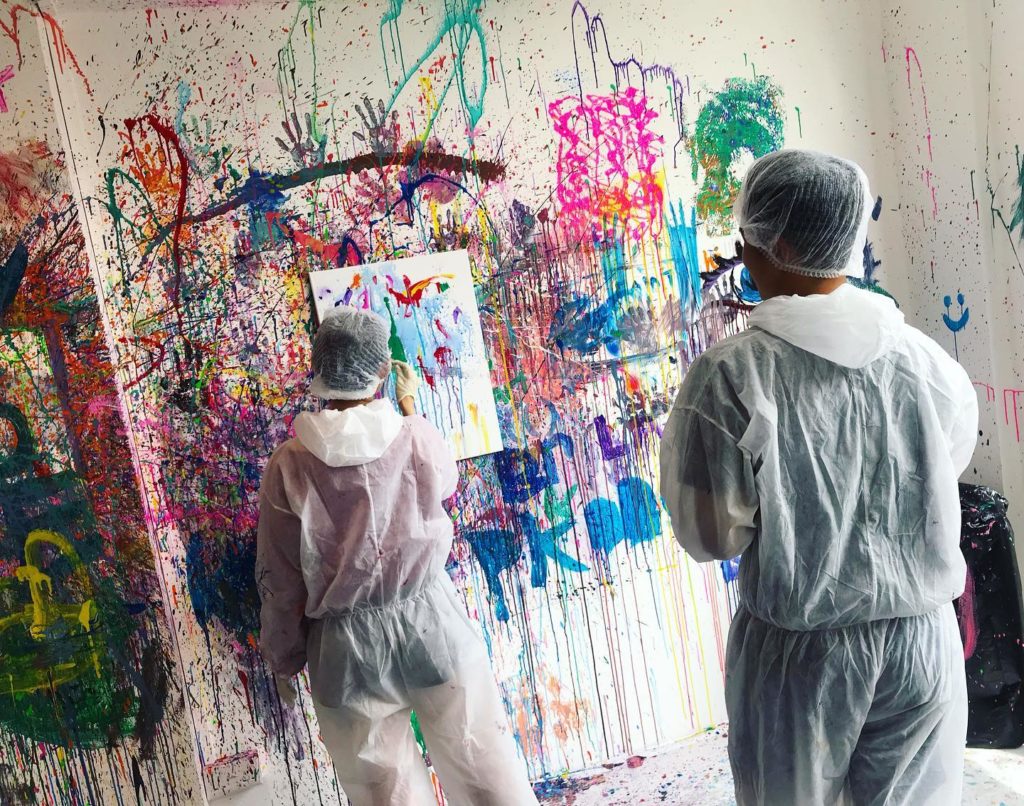 At Splat Paint House, there is no normal. A space dedicated to mess, to expression, to play. Feeling stressed, creative or just in the mood for some fun? Grab a canvas, some paint, and discover art in a way you never imagined. When you're not bound by rules, or copying a picture, it's amazing what anyone can create! Fun for all ages – Jackson Pollock knew what's up.
No rules, no boundaries, no stress. Create your own unique masterpiece.
Splat Painting Starter Package
Discover your inner Plabo Picasso and create your first splatter painting with Splatpainthouse starter package
Starter package includes:
40x50cm Canvas
400ml Paints
2 Syringes
1 Squirt Bottle or Water Gun
Coveralls
Shoe Covers
Safety Glasses
Gloves
Additional:
Purchase special paints (Neon, glitters, metallic) at additional $3.
Purchase extra canvas at $12.
Purchase extra paint at $4.