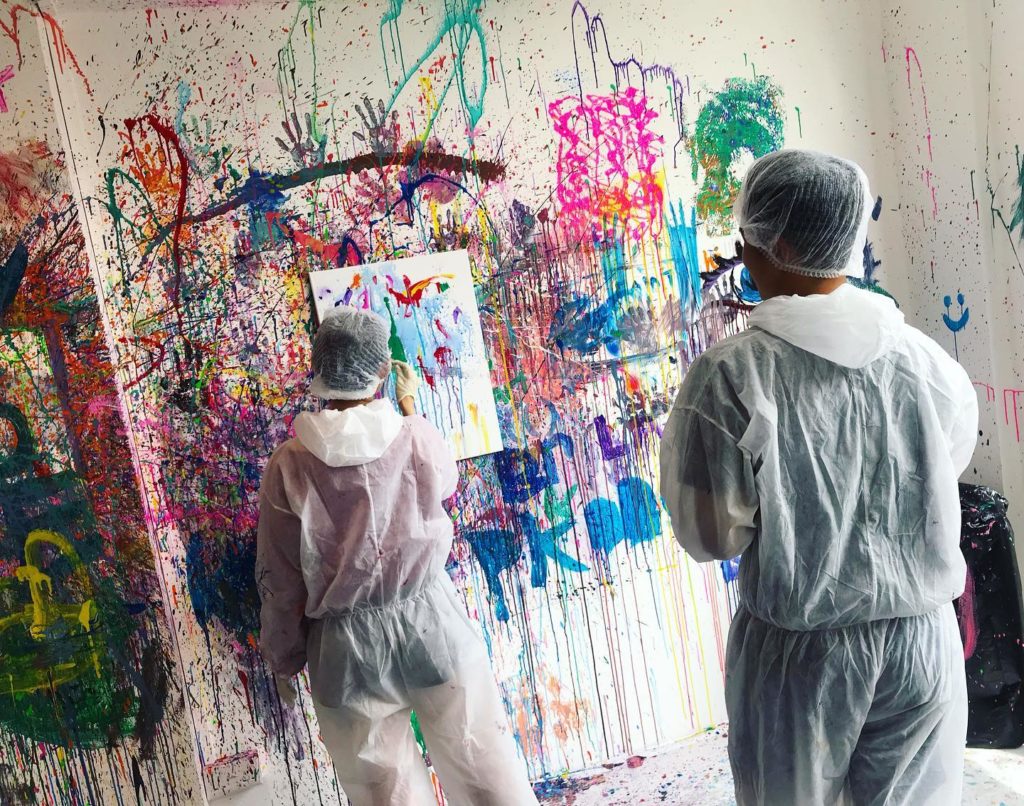 At Splat Paint House, there is no normal. A space dedicated to mess, to expression, to play. Feeling stressed, creative or just in the mood for some fun? Grab a canvas, some paint, and discover art in a way you never imagined. When you're not bound by rules, or copying a picture, it's amazing what anyone can create! Fun for all ages – Jackson Pollock knew what's up.
Splat Painting Starter Package
Discover your inner Plabo Picasso with this starter package
Starter package includes:
40x50cm Canvas
400ml Paints
2 Syringes
1 Squirt Bottle or Water Gun
Coveralls
Shoe Covers
Safety Glasses
Gloves
Purchase special paints (Neon, glitters, metallic) at additional $3.
Puchase extra canvas at $12.
Purchase extra paint at $4.