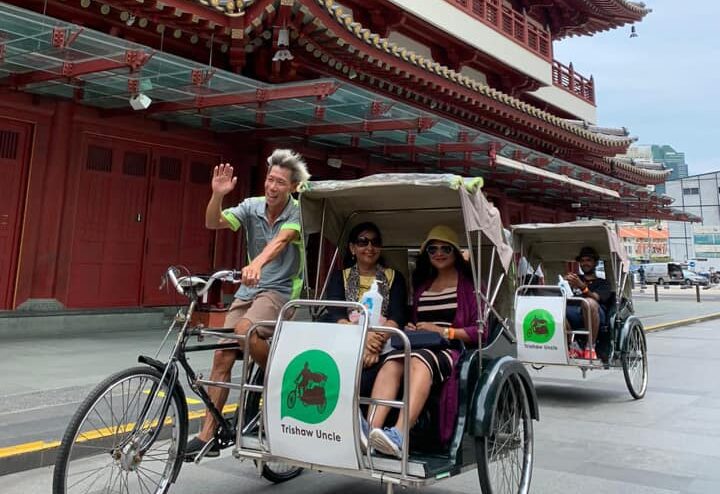 Trishaw Uncle pays tribute to all trishaw riders, for providing transport services rain or shine, from the time before cars, buses and trains.
In Singapore, children are taught to address elders as "Uncles" and "Aunties" as a form of respect. "Trishaw Uncle" is a term of endearment for the trishaw riders who formed the early backbone of Singapore's labour force, using their manual strength to get people to places.
"Trishaw Uncle" is proud to be at your service. We will bring you on a trishaw expedition through the colourful, quaint and bustling streets of Singapore to experience the nostalgic memories and dynamic aspirations of our country.
Nostalgic Chinatown Trishaw Tour
Discover our uniquely Singapore Chinatown with Trishaw Uncle – the only Chinatown in the world where Hindu temples and mosques sit right next to Chinese temples. Bustling with life, rich in heritage charm and full of things to see, eat and buy, Chinatown is certainly not to be missed!
Note:
Commentary available in English, Japanese and Korean