exploringsingapore is exclusive ExplorerSG mini series where we reveal some of the lesser-known places, facts and history of Singapore.
Discovered in 1909 by Chinese merchant Seah Eng Keong, the spring was frequented by villagers who sought the waters for its supposed healing powers. The neighboring village became known as Kampong Ayer Panas, or Village of Hot Water. 
Mr Seah eventually established Singapore Natural Mineral Water Hot Springs Company and bottled the water under the name Zombun. Fraser & Neave (F&N) acquired the site and the bottling company in 1922, and continued to bottle the water under a new name Seletaris.
After the fall of Singapore to the Japanese, the hot spring was converted into a thermal bath spot (onsen) for the Japanese military.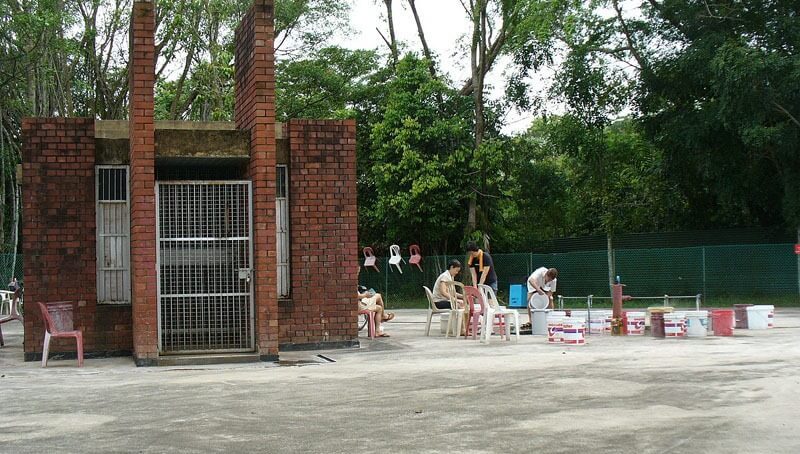 Several times during the 1960s and 70s, proposals were made to convert the hot spring into a tourist spot complete with bathhouse, recreational activities and dining facilities. However, the plans fail to materialize as the source of the spring water could not be traced. It is believed that the source could be as far off as Bukit Timah.
In 1985, Mindef acquired the spring and its surrounding land for the expansion of the nearby Sembawang Air Base, leaving F&N with less than 4 hectares of land.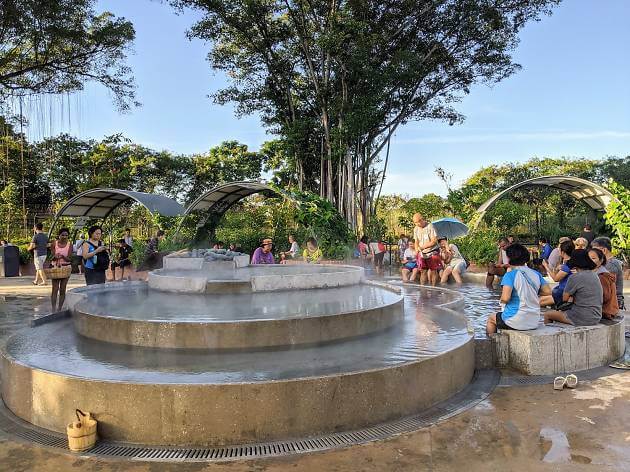 In 2016, the land was returned to the state, allowing the area to be developed. In January 2020, the hot spring was redeveloped to Sembawang Hot Spring Park complete with an egg cooking station, a foot bath pool and a restaurant.
(Photo Credit: Richard Hale, Timeout)
Want to know the latest outdoor, sports and fitness events and promotions in Singapore?