Descending two storeys below ground, Marsiling Tunnels have intrigued local historians and urban explorers since its discovery in the early 2000s
Located on a small hill between Marsiling Cresent and Admiralty Road West (formerly named Naval Base Road), the WWII Marsiling Tunnels has remain hidden from view since the colonial days until its discover in the past two decade.
A wide range of theories with regards to the existence of the hidden tunnel soon emerge, ranging from an underground tunnel that leads to Johor, an underground facility for the nearby View Road Mental Hospital, to a storage bunker for the British Army during WWII.
The most compelling theory suggested that the tunnel was in fact an underground oil storage facility built by Asiatic Petroleum Company (APC) to supply the neighbouring British Royal Naval Base.
Back then, the 54 square-kilometre large naval base — over 7% of Singapore's current land size —  was one of the largest military installation in the region, stretching from present-day Woodlands Waterfront Park to Sembawang Park.
The naval base was converted to a commercial dockyard in 1968. Today, it is known as Sembcorp Shipyard.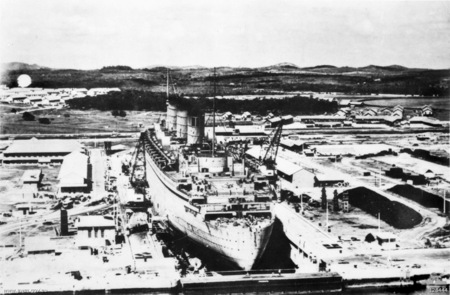 The theory was supported by a map dated in 1945, revealing the location of Woodlands North Depot (also known as Woodlands Shell Depot in later days). The depot, operated by APC, sits on the exact spot where the Marsiling Tunnels is.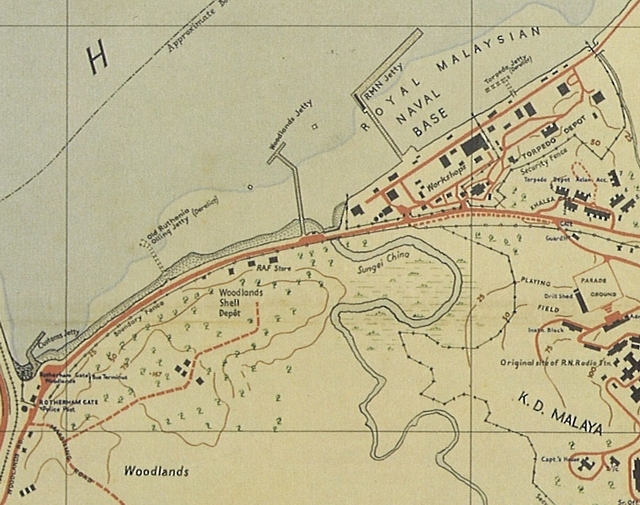 Debunking the Marsiling Tunnels
With the discovery of the tunnels in the early 2000s, the National Heritage Board conducted extensive research to ascertain the purpose of the tunnels.
Through sources obtained from declassified documents such as the British Wartime Intelligence Reports and the UK's National Archives, it was confirmed that the tunnels served as a pre-WWII fuel reserve depot for the Royal Air Force, not the neighbouring British Royal Navy.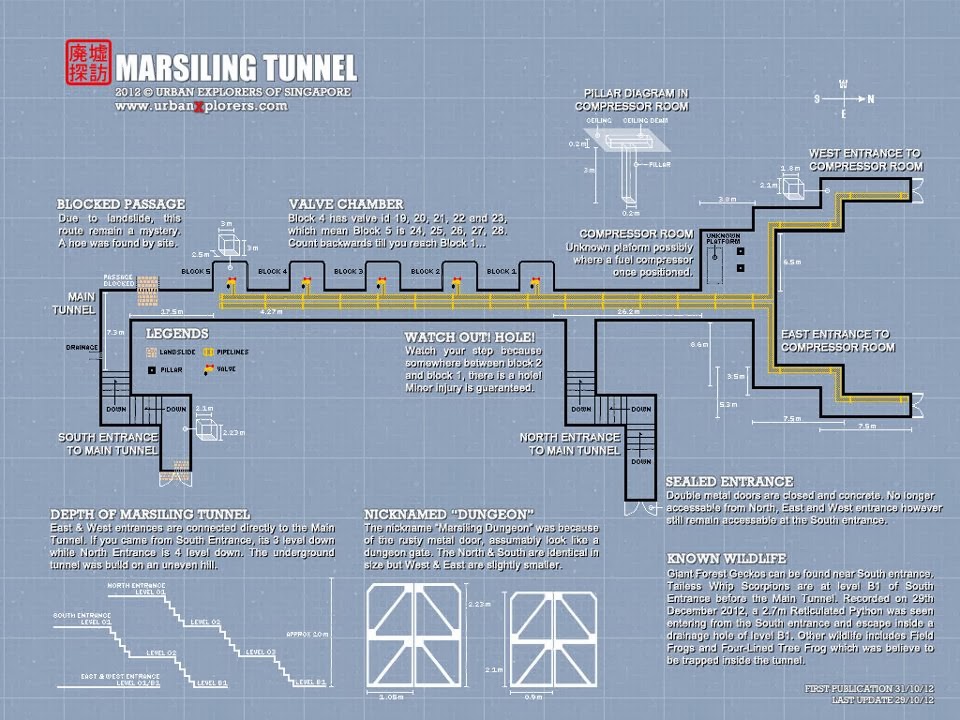 It was also revealed that during the Japanese Occupation, the Imperial Japanese Army had continued the use of the underground tunnels as an oil storage facility. Based on a 1944 British Intelligence report, the Japanese retrofitted the tunnels with five large tanks to increase the storage capacity by over 5,250 tonnes.
Entering the Marsiling Tunnels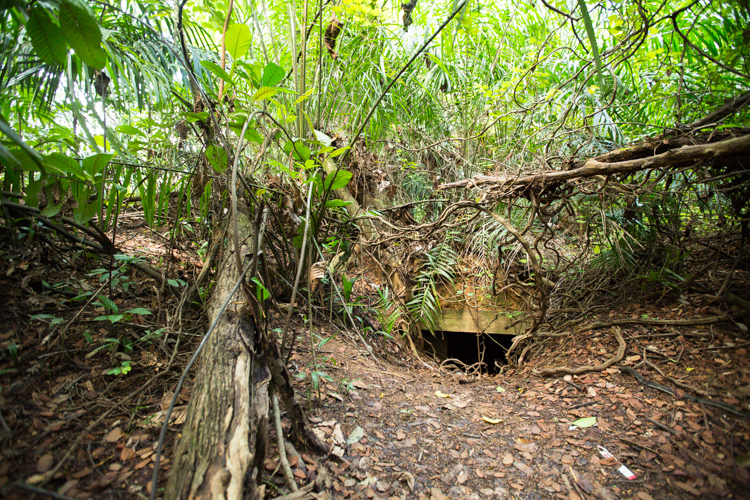 In 2014, to commemorate the 72nd anniversary of the Battle of Singapore, the tunnels were for the first time, opened to the public. Guided tours were held by the National Heritage Board – together with visits to other notable historical sites including Opium Hill and Tiong Bahru Air Raid Shelter – to raise awareness about the decisive week when the British surrendered Singapore to the Japanese.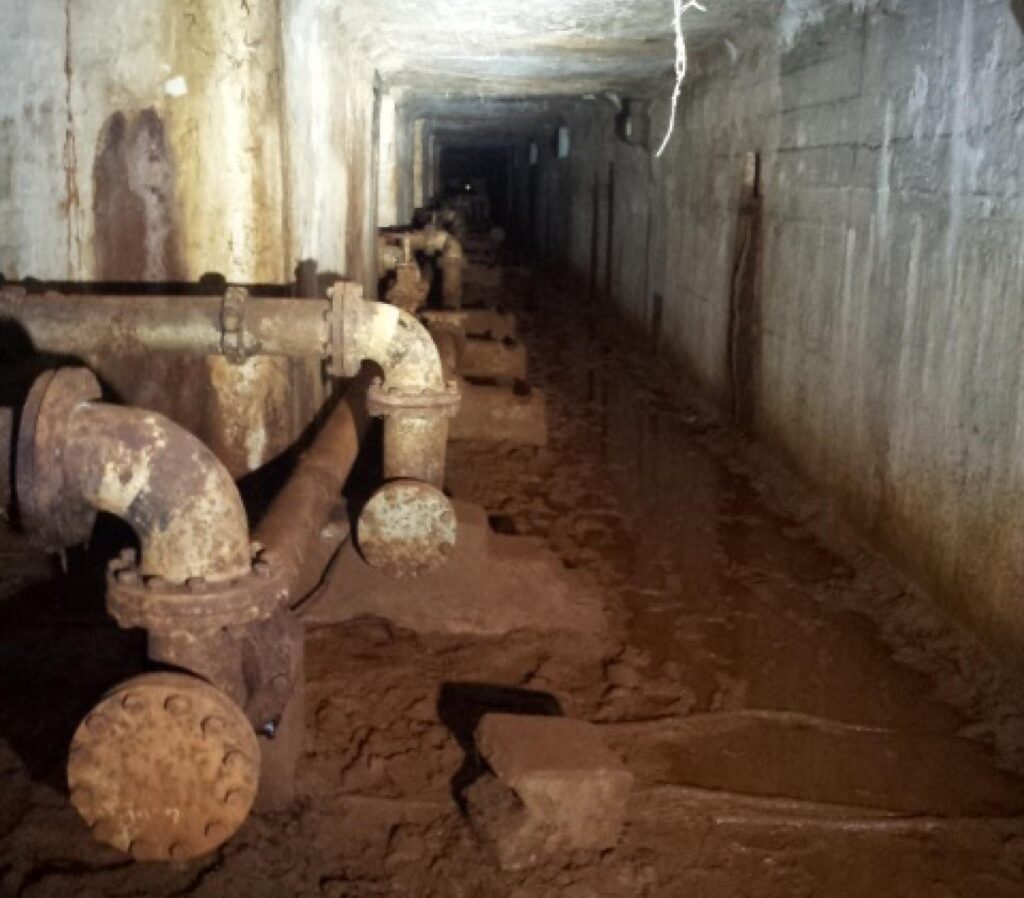 Today, the four main entrances to the underground tunnels are sealed and not accessible to the public. With that said, a hidden entrance still exists, giving local explorers a glimpse into the abandoned tunnels that once shaped the war.
Want to know the latest outdoor, sports and fitness events and promotions in Singapore?