The gruesome killing and cooking of Ayakanno Marimuthu in curry have concluded with all of the convicted being released. Find out why.
The horrific crime was unearthed on 8 January 1987 when an informant revealed to Detective G. Alagamalai that the caretaker of a holiday chalet named Ayakanno Marimuthu was brutally killed three years ago on December 1984. Furthermore, he alleged that Marimuthu was butchered into pieces and cooked in curry before being disposed into rubbish bags.
While taken aback sceptical of the murder,  Alagamalai decide do to a quick background check on the case. It wasn't long before the detective realised that the bizarre murder may have indeed happened.
On 18 December 1983, Marimuthu's wife Nagaratha Vally Ramiah reported that her husband did not return to Singapore after a supposedly short trip to Genting Highlands in Malaysia on 12 December.
Due to the lack of foul play and evidence,  Marimuthu was listed as a missing person.
It is 1987 and Marimuthu remains on the missing person list. This raised the eyebrows of detective Alagamalai, who felt odd about Ramiah nonchalance at her husband's disappearance.
With the help of the Criminal Investigation Department (CID), Detective Algamali decided to launch an in-depth investigation into the missing and suspected murder of Marimuthu.
On 23 March 1987, two months after the alleged murder was first revealed, the CID Special Investigation section conducted an operation across several locations to arrest a total of eight suspects related to the case: Ramiah's mother Kamachi Krishnasamy, her three brothers  Rathakrishnana Ramayah, Shanmugam Chandra and Balakrishna Ramiahbother, as well as their wives.
All eight suspects denied any knowledge of a murder, alleging that Marimuthu had been missing since his trip to the Genting Highlands. However, after days of interrogations, one of them confessed and divulged details of the murder.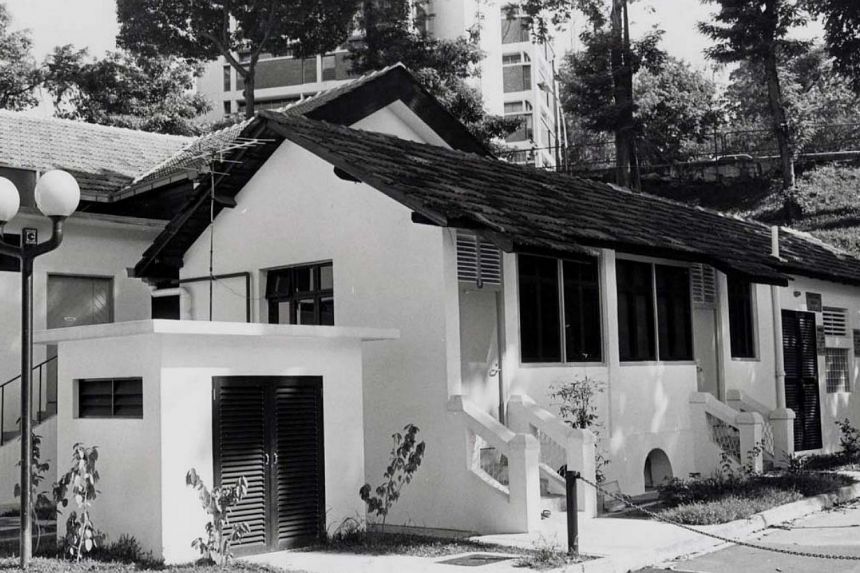 On 12 Dec 1984, the same day when Marimuthu was supposed to leave Singapore for Genting Highlands, Ramiah brough him to the Orchard Road Presbyterian Church where Chandra was working as a caretaker in.
There, Marimuthu was tied up and battered to death with an iron rod. His body was then chopped up by Balakrishna who wasa butcher at a mutton stall.
It was reported in a newspaper article in March 1987 that Marimuthu was physically abusive towards Ramiah, and that the plotted murder of him was a joint decision made by Ramiah's family.
Together with curry powder, spices and rice, Marimuthu's body parts was cooked into curry in a large aluminium pot.
The curry, along with other remains, were placed into several black rubbish bags and dumped at roadside bins all over Singapore.
Due to the time gap between the investigations and the time of murder, none of the rubbish bags were recovered.
Discharge Not Amounting to an Acquittal
The murder case was deemed to be one of the most bizarre murder case ever due to the method of killing.
Furthermore, there was no evidence recovered by the investigation team: no body parts, no murder weapons, and even no cooking pots. There were also no eyewitnesses who can corroborate the claims made by the suspects.
After their release, the six suspect sued The Straits Times for defamation, contending that the newspaper's misleading language have framed them as murderers in a 1995 crime show titled Doctor Justice. The court dismissed the lawsuit in favour of The Straits Times.
On 12 June 1987, all but two of Ramiah's sister-in-law were charged.
However, due to insufficient evidence, Ramiah, her mother and three brothers, and one of her sister-in-law were given a discharge not amounting to an acquittal. 
This meant that the suspects are to be released but can be charged again under the same offence should there be sufficient evidence to bring a claim against them. All six of them were released on the same day.
Ramiah's three brother were later re-arrested and detained at Changi Prison till 21 June 1991 when they were released unconditionally.
Today, the suspects continue to live at large in-spite of the vivid details of the murder given. It is also without a doubt that this curry murder will come to remain as one of the most bizarre and 'unsolved' murder case in Singapore's history.
Want to know the latest outdoor, sports and fitness events and promotions in Singapore?