exploringsingapore is exclusive ExplorerSG mini series where we reveal some of the lesser-known places, facts and history of Singapore.
On 31 January 1974, four armed terrorists (two from the Japanese Red Army and two from the Popular Front of the Liberation of Palestine) landed on Pulau Bukom – a small island south of mainland Singapore – in an attempt to bomb the Shell Oil Refinery and disrupt the regional oil supply chain. Back then, Singapore was the world's third-largest oil refining centre.
However, the terrorists only managed to detonate 3 of the 12 explosives they have carried; there was minimal damage done to the complex.
The terrorists then escaped to the island's jetty and hijacked the ferry 'Laju', keeping all of its five crew members hostage. The ferry was immediately surrounded by gunboats from the Singapore Navy.
What followed were 7 days of negotiations led by S. R. Nathan, ex-President and then-Director of the Security and Intelligence Division at the Ministry of Defence. Two hostages escaped in the midst of the negotiations. It was later agreed that the hostages will be released in exchange for 13 'guarantors' who will ensure their safe passage to the Middle East. The 13 guarantors consisted of four commandos, eight government officials and Mr Nathan.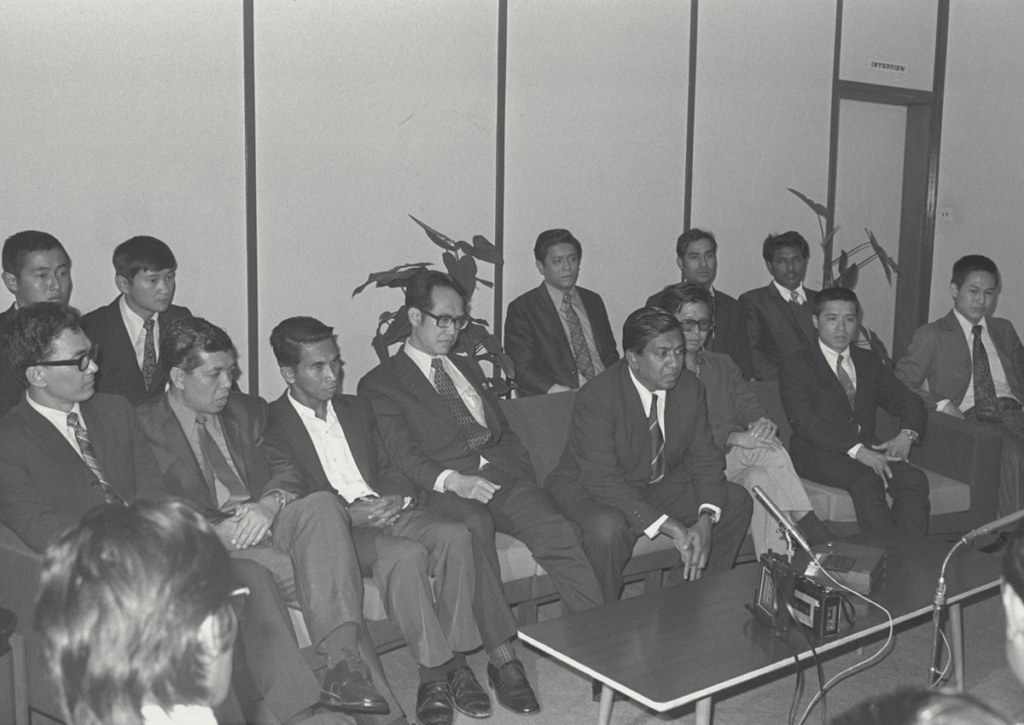 On 7 February 1974, the four terrorists were brought to Paya Lebar Airport where they surrendered. Together with the 13 hostages, they were flown on a private plane (loaned by Japan) to Kuwait. The 13-men party flew back to Singapore after reaching Kuwait while the terrorists were flown to South Yemen.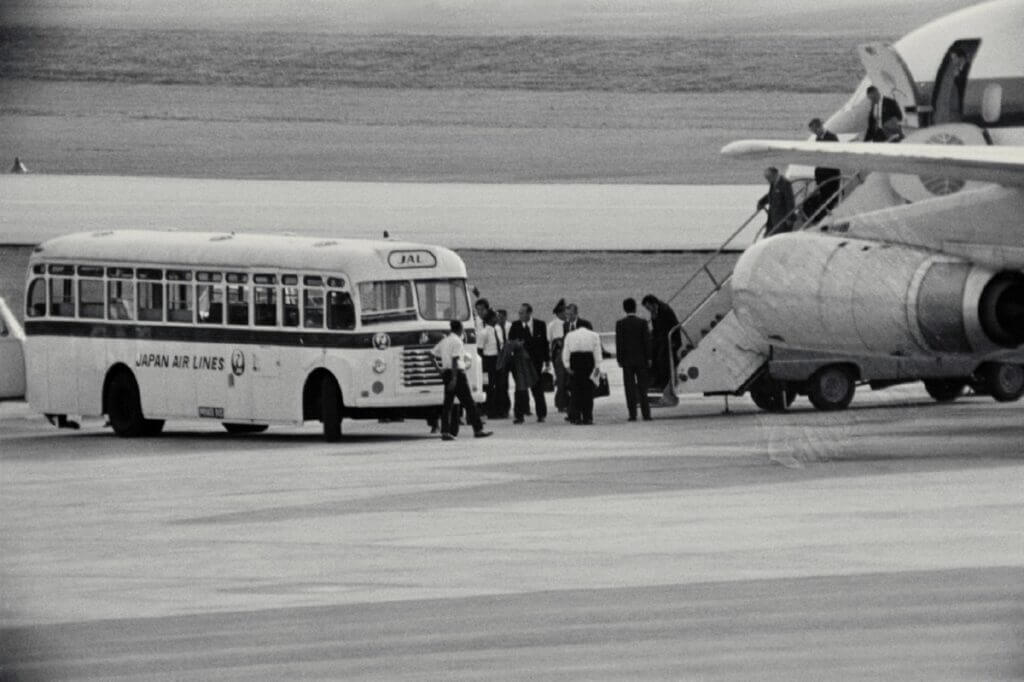 This was Singapore's first international terrorist attack and served as a valuable lesson and experience for the Singapore government. All 13 officials received awards in the National Day honours that year, with Mr Nathan receiving the Meritorious Service Medal.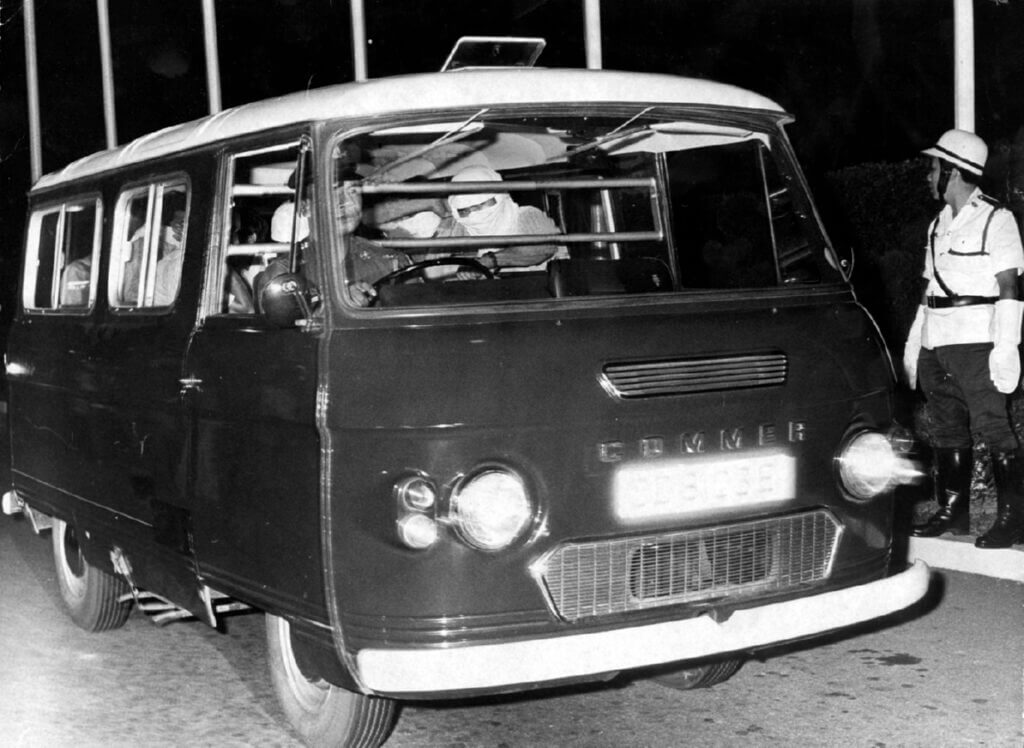 The 13 guarantors: Mr S R Nathan, Captain Gwee Peng Hong, Captain Clarence Tan Kim Peng, Mr Teo Ah Bah, Mr Tan Lye Kwee, Mr Yoong Siew Wah, Mr Tee Tua Ba, Mr Seah Wai Toh, Mr S. Rajagopal, Mr Andrew Tan, Mr Saraj Din, Haji Abu Bakar, Haji Abdul Rahman.
Note: It is worth noting that the Internal Security Department (ISD) led by Mr Yoong had played a significant role in the investigations and negotiations of the Laju Ferry Hijack. However, this was poorly portrayed by mainstream media.
(Image credits: National Archives of Singapore, The Straits Times)
Want to know the latest outdoor, sports and fitness events and promotions in Singapore?