exploringsingapore is exclusive ExplorerSG mini series where we reveal some of the lesser-known places, facts and history of Singapore.
Also known as "Hell's Angels" and "Black Coffins", hell-riders were fraternities of young motorists who would hold illegal street races on their modified motorbikes during the 1970s and 1890s.
Often seen in groups of 20 or above, hell-riders are easily recognised by their helmets and symbols. The leader rides at the front and is identified by its license plate of "1" Some of the popular hell-rider fraternities include "Yamaha", Yi Ba Huo (一把火), and the Swallow group.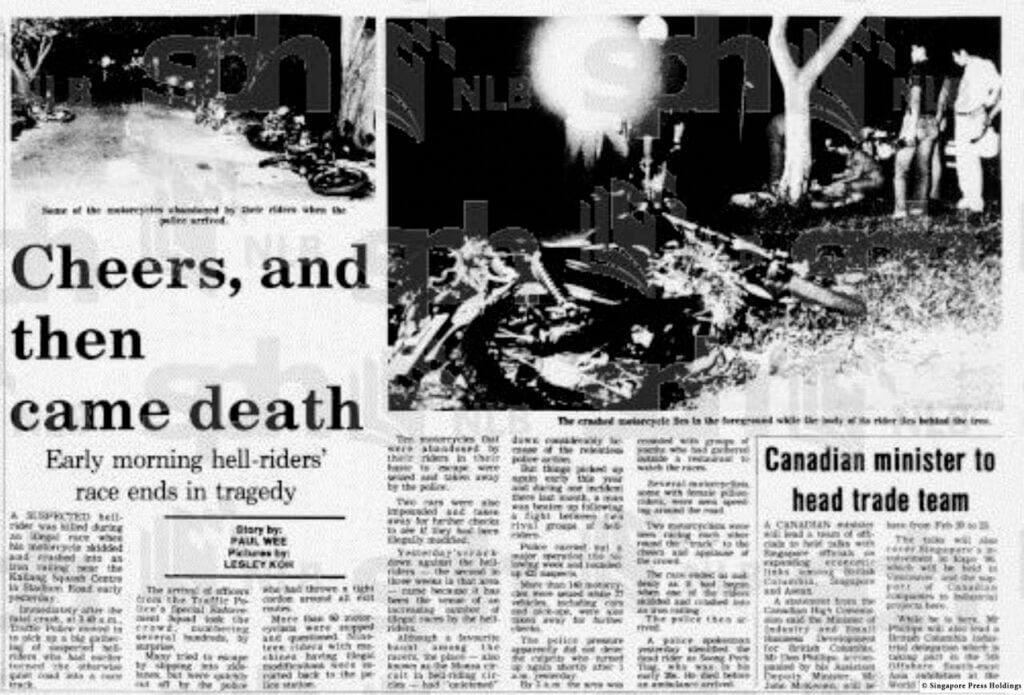 More than a public nuisance, they are often associated with gang-fights, drugs, and gambling.
Initial crackdowns on illegal races have failed to curb the issue. In 1982 alone, there were 126 recorded deaths and over 5,000 injuries from motorcycle-related accidents.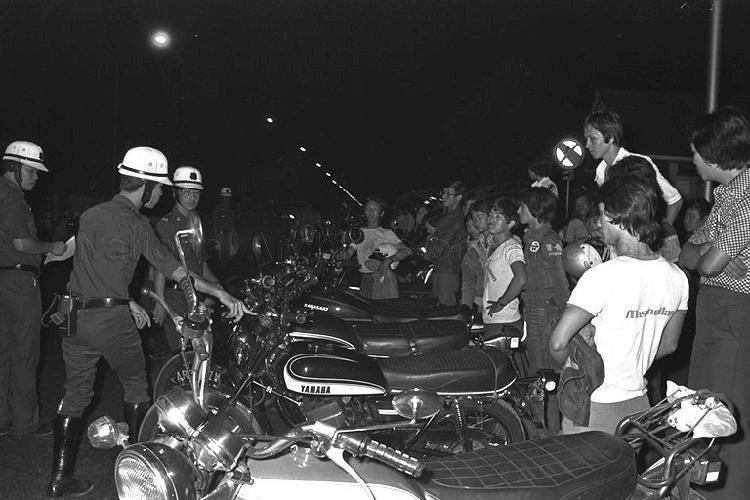 A small, elite police unit called Special Enforcement Squad (SES) was later formed to enforce laws on the road. Equipped with high-power motorbikes and trained by Japanese Motocross champion, Mr Kazutoshi Iwao, the SES did well in chasing down hell-riders.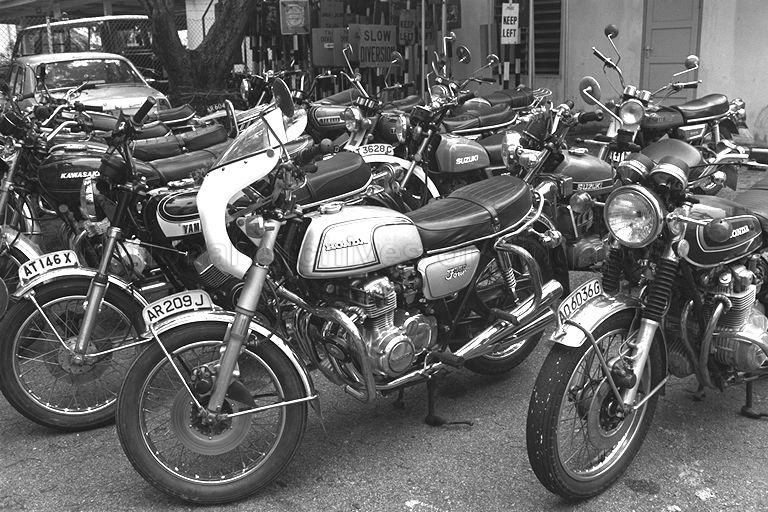 In 1984, the parliament passed the Road Traffic Act to charge any motorist with dangerous or reckless driving. A mandatory jail sentence was given to anyone who promoted or took part in unauthorised competition or trial of speed. A new licensing scheme was also rolled out while new riders are now required to attend compulsory riding courses.
In 1985, number of motorcyclist death fell to a four year low of 84. By 1987, Singapore recorded its lowest road death in over 3 decades.
(Image credits: National Archives of Singapore)
Want to know the latest outdoor, sports and fitness events and promotions in Singapore?