exploringsingapore is exclusive ExplorerSG mini series where we reveal some of the lesser-known places, facts and history of Singapore.
Istana Woodneuk is an abandoned mansion located along Tyersall Avenue and Holland Road. It entered the limelight in 2018 when it was revealed by Kevin Kwan, author of Crazy Rich Asians, that one of the scenes was inspired by the mansion. 
The origins of Istana Woodneuk can be traced back to Istana Tyersall and Tyersall Park it was sold by William Napier (the first lawyer of Singapore) to Sultan Abu Bakar, then Temenggong of Johor. The two Istana are often confused due to its proximity and architecture. Istana Woodneuk sports a blue-tiled roof while Istana Tyersall is cladded with red roof tiles.
It is believed that Istana Tyersall was demolished.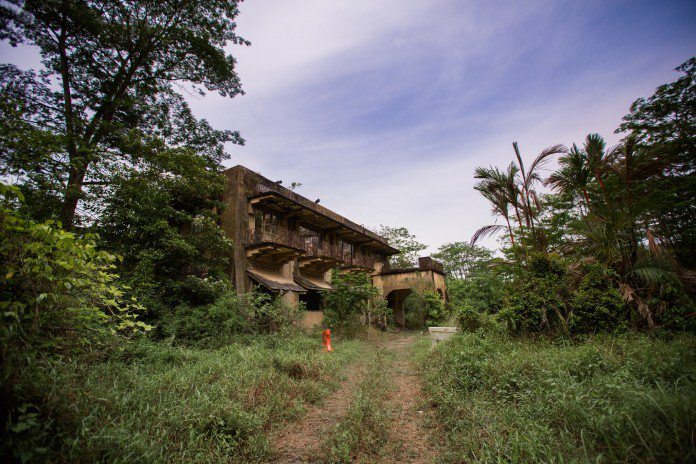 The exact origins of Istana Woodneuk remains unknown, although it is generally suggested that the mansion was sold to Sultan Abu Bakar's son, Sultan Ibrahim Iskandar, and rebuilt on a larger scale in 1935. During World War 2, the mansion briefly served as a headquarter for the Australian 2/30th Battalion AIF while Tyersall Park was converted into a temporary military camp for the Indian Army. 
An estimated 700 lives were lost in Tyersall Park during the 1942 Battle of Singapore when Japanese bombers dropped incendiary bombs in the area. Istana Woodneuk escaped unscathed.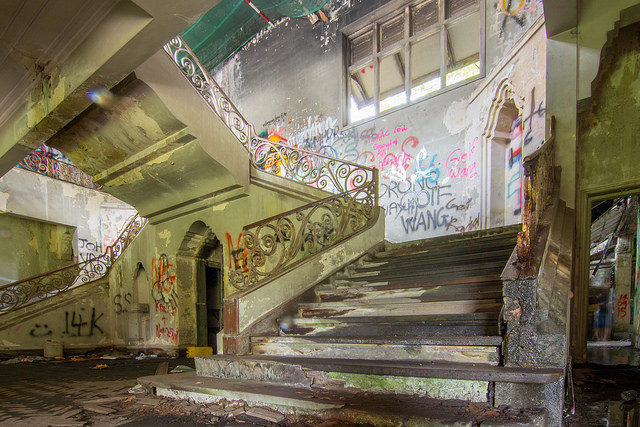 After WW2, the mansion was temporarily leased out for military use and was maintained by a caretaker till 1986 when it was abandoned. A fire in 2006 destroyed much of the mansion including its iconic roof and the upper floors. 
Today, Istana Woodneuk is now a popular spot for adventurers and photographers. The mansion and its surrounding land — estimated to be one-sixth the size of Singapore Botanic Gardens — is valued at approximately S$4.7 billion.
(Image credits: State of Buildings, Independent Singapore)
Want to know the latest outdoor, sports and fitness events and promotions in Singapore?