exploringsingapore is exclusive ExplorerSG mini series where we reveal some of the lesser-known places, facts and history of Singapore.
Unbeknownst to many, the former grounds of Orchard Road and Paterson Road was once a huge Teochew cemetery called Tai Shan Ting. The 72-acre large cemetery was owned by Ngee Ann Kongsi and housed approximately 25,000 to 30,000 graves. It was cleared in the 1950s to develop Singapore's most famous shopping district. Today, it is the grounds of Wisma Atria, Cineleisure Orchard and in particular, Ngee Ann City.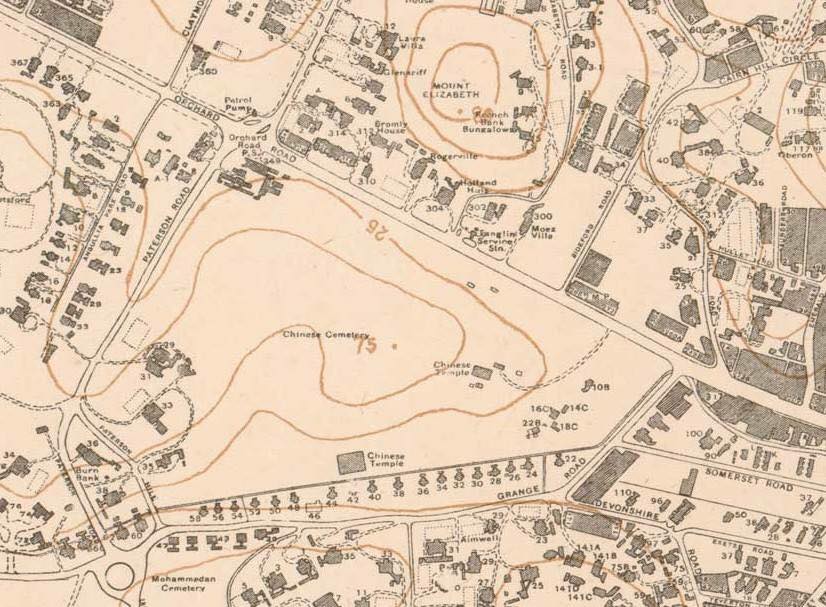 The first building built on the cleared land was the 10-storey high Ngee Ann Building. However, it was unprofitable and reportedly haunted. It was torn down in 1985 to make way for the new Ngee Ann City.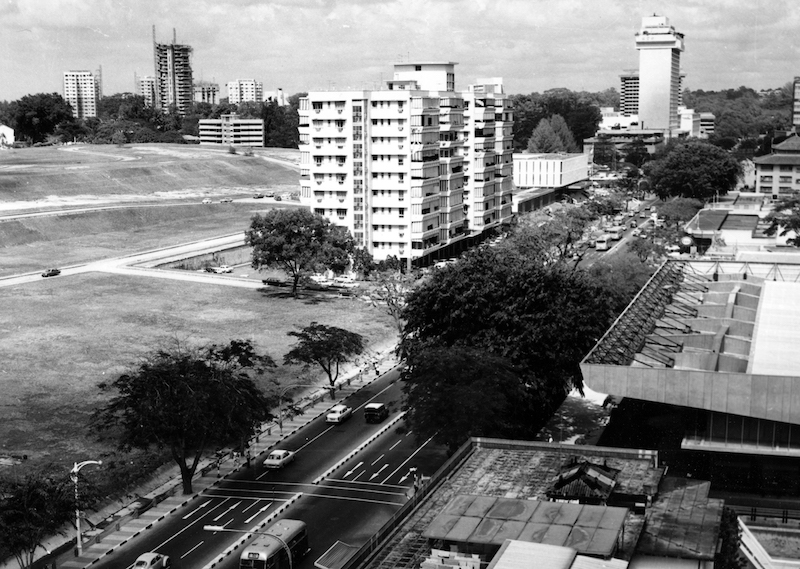 To appease the spirits, a Feng Shui master was consulted to oversee the design and reconstruction of the new building. 
Completed in 1993, the architecture of the new building bears resemblance to Chinese offerings and a tomb; Tower A and Tower B represent the red candlesticks while the five flagpoles and fountain symbolizes joss sticks and wine. The curved frontage of Ngee Ann City was reportedly made to resemble the armchair-like design of traditional Teochew headstones.
However, this rumour has been debunked by Ngee Ann Kongsi, owner of Ngee Ann City, who claimed that the building was inspired by Western architecture infused with elements of Chinese character.
(Image credits: Ngee Ann Academy, Urban Redevelopment Authority)
Want to know the latest outdoor, sports and fitness events and promotions in Singapore?