Seemingly forgotten by the modernization of Singapore, Kampong Lorong Buangkok has withstood the test of time to become the last remaining kampong village in mainland Singapore.
Amidst Singapore's concrete jungle lie Kampong Lorong Buangkok, a small village that have become a popular attraction in recent years for its seemingly magical ability to resist the development of modern Singapore.
As the last kampong village in mainland Singapore, it has offered the younger generation a glimpse into the olden days that their parents and grandparents have lived and reminisced about.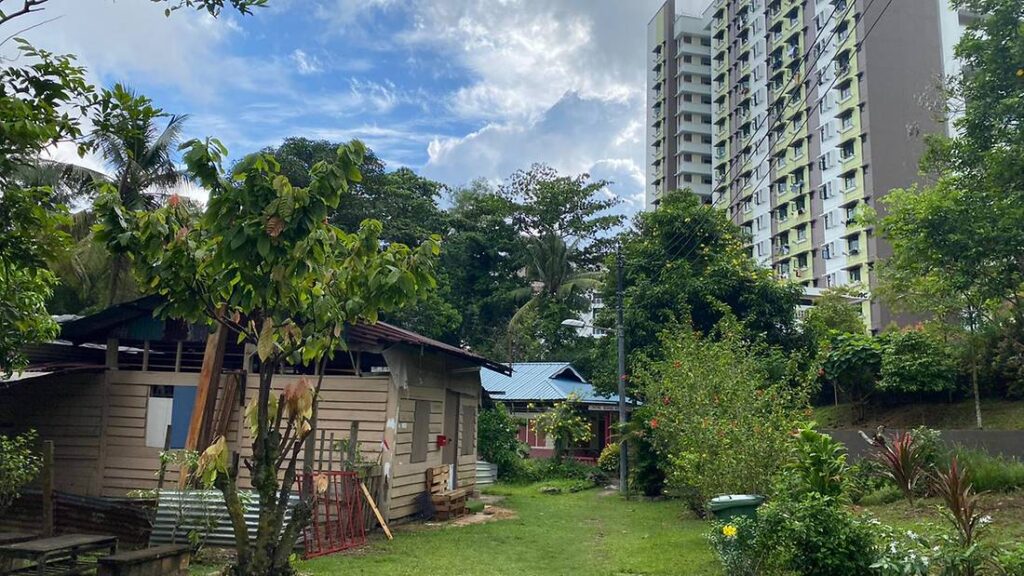 In 1956, Chinese medicine seller Sng Teow Koon bought over the plot of land and carved out separate lots for families to rent. By the early 1960s, over 40 families have settled down and called this village home.
As a former swamp, the village was prone to flooding. This explains its other name, Kampong Selak Kain, which means "hitching up one's sarong" in Malay. During the rainy days, villagers often have to lift up their sarongs to trod along the waterlogged path that connects to the main road.
You may be interested in: The History Behind Old Changi Hospital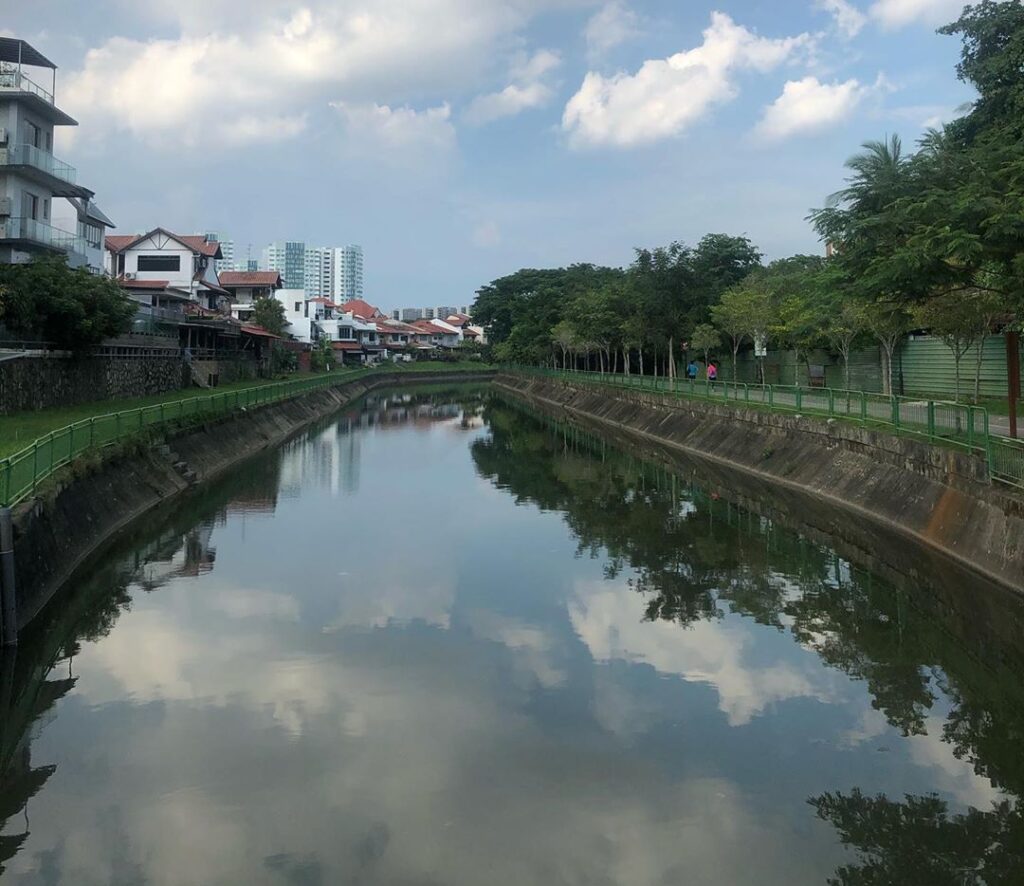 The building of a canal along Gerald Drive (right beside the kampong) have alleviated the issue but remains insufficient during heavy flash flood. A proposal to improve the surrounding drainage system was dropped after it was deemed to be cost ineffective to budget S$10 million for just 28 families living in the village.
A colloquial term for camaraderie, cohesiveness and community, the kampong spirit dates back to the olden days when doors were always open and everyone knew each other. 
Today, the kampong spirit is still very much alive in Kampong Lorong Buangkok, albeit fading away with the dwindling number of villagers.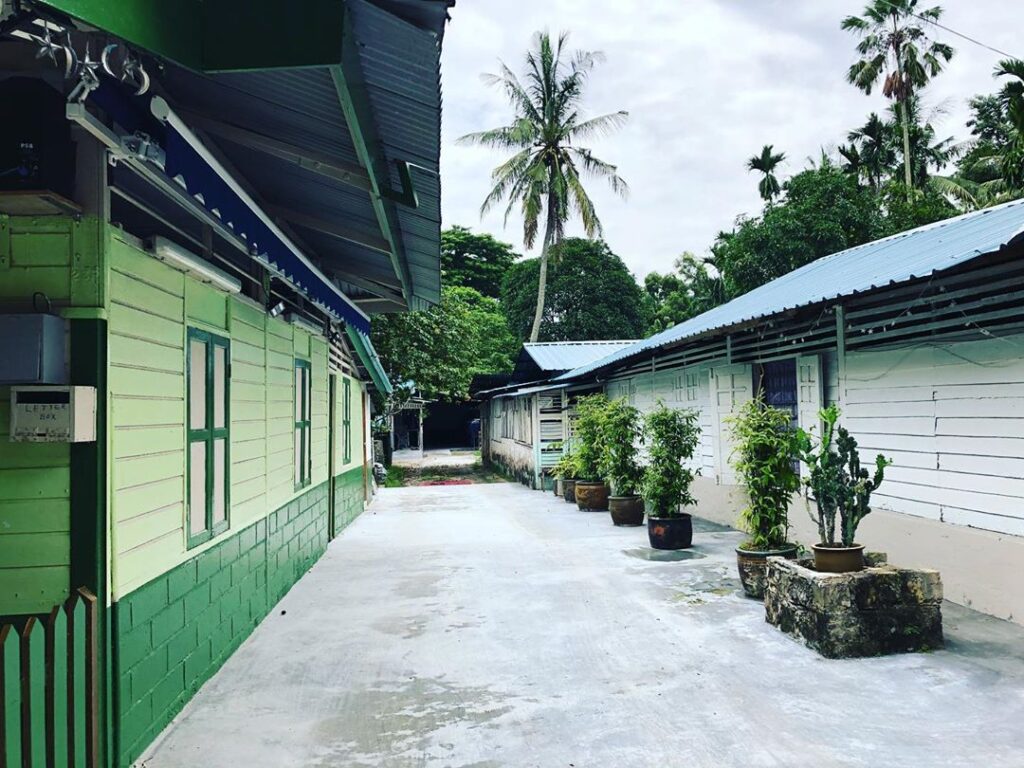 For the younger population who have not lived through the kampong days, the kampong spirit have seemingly taken a twist through online mediums such as social media and shopping apps.
Zinc-roofed wooden houses, open gates, electrical wires running overhead, and free-roaming chickens. Not much have changed since the 1960s.
Over the years, plots of the village have been acquired by the government of Singapore for redevelopment purpose. The remaining land — estimated to be three soccer field large kampong — is currently valued at S$33 million based on an appraisal back in 2007.
You may be interested in: Unsolving The 1979 Tan Family Geylang Bahru Murders
Sng Mui Hong, the daughter of Mr Sng Teow Koon, is the present landlord and continues to rent out plots of the land to the 25 families that live here. The rent ranges from $6 to $30 a month.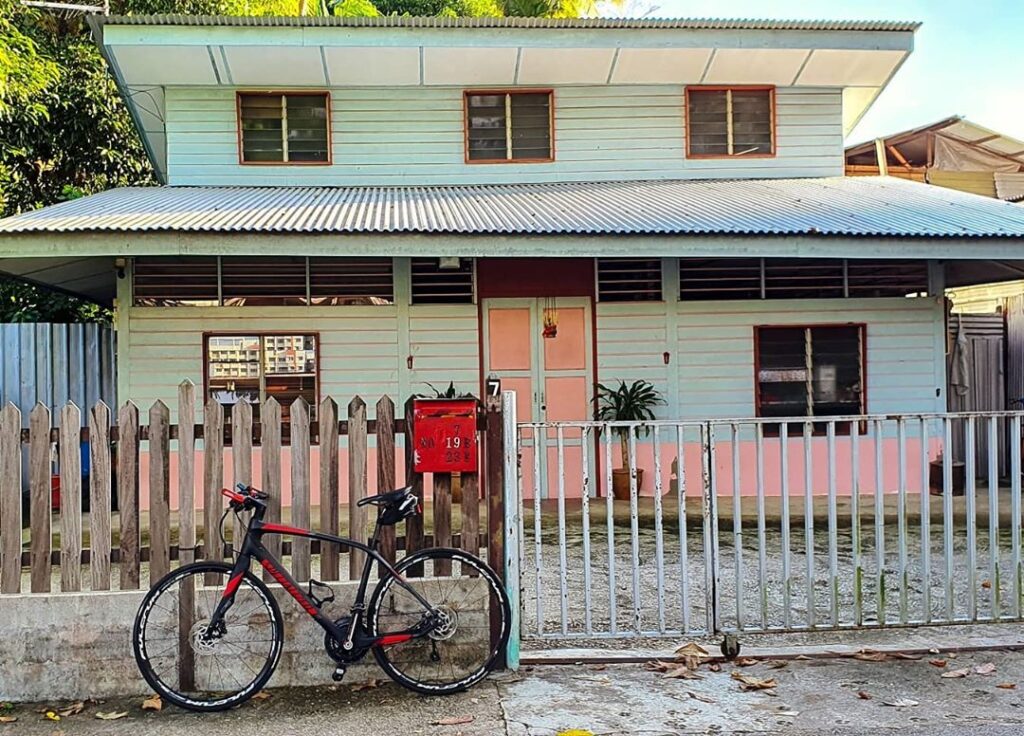 As Singapore marches towards an era of modernisation and digitalisation, it is only a matter of time before the kampong is to be removed to make way for new developments.
Already, there were plans to demolish the village. Under URA's Master Plan 2008, Kampong Lorong Buangkok will be the new site for two schools and a road. However, the plan was put on hold due to a series of merger exercises for schools in 2017.
Make the trip there before it becomes another piece of Singapore's forgotten history!
Note:
The entire kampong is private property. While members of the public are allowed to walk along the common areas, entering of the houses is strictly prohibited. 
Getting There:
Kampong Lorong Buangkok (7 Lorong Buangkok, Singapore 547557)
By Bus:
– From Serangoon MRT, take bus 70 and alight at Ch Of St. Vincent De Paul bus stop. Kampong Lorong Buangkok is located just across the road.
– From Hougang MRT: Take bus 101 and alight at Blk 986B bus stop. Alternatively, take bus 329 and alight at Buangkok Sports Park bus stop. Kampong Lorong Buangkok is 5 minutes walk away from either bus stop.
Want to know the latest outdoor, sports and fitness events and promotions in Singapore?