Satisfy your nostalgic palates with these 10 traditional confectioneries and bakeries before they go into history!
Influenced by the diverse culture, bakeries in Singapore are known to produce a wide assortment of baked goods and pastries. However, the changing palate of young Singaporeans and the rise of modern cafes have forced many of these traditional bakeries to shut down.
From old school Teochew-style pastries to the colourful rainbow breads, we highlight 10 local confectioneries and bakeries that you must visit before they are gone for good.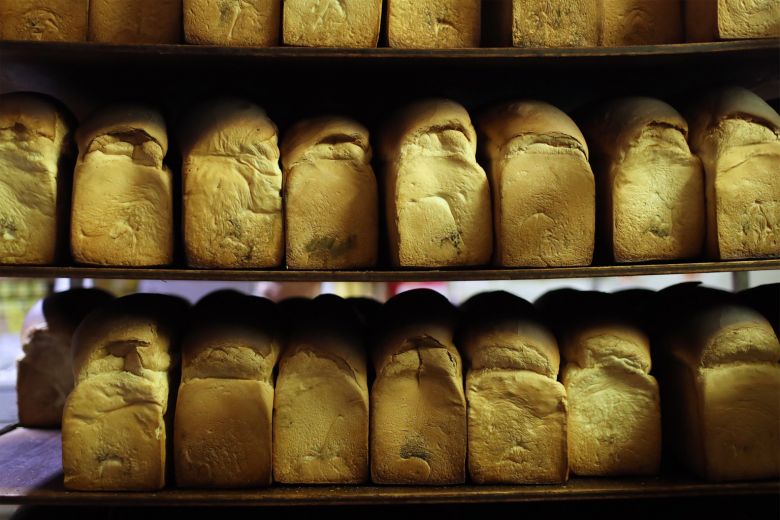 A stone throw away from Whampoa food centre is Sin Hon Loong Bakery, a traditional bakery that has been producing traditional white loaf bread for over half a century.
Touting no added preservative, the soft, fluffy bread have been widely popular among regulars and retail outlets. It is reputed that the bakery currently supply its classic white loaves to popular F&B chains including Fun Toast and Kiliney Kopitiam.
To produce the 600 loaves of bread it sells daily, Sing Hon Loong Bakery employs 15 employees and operates 24 hours a day, closing only during the first three days of Chinese New Year.
Store Information
4 Whampoa Dr, Singapore 327715
Opens 24 hours daily, closes during Chinese New Year
+65 6256 0878
2. Loong Fatt Tau Sar Piah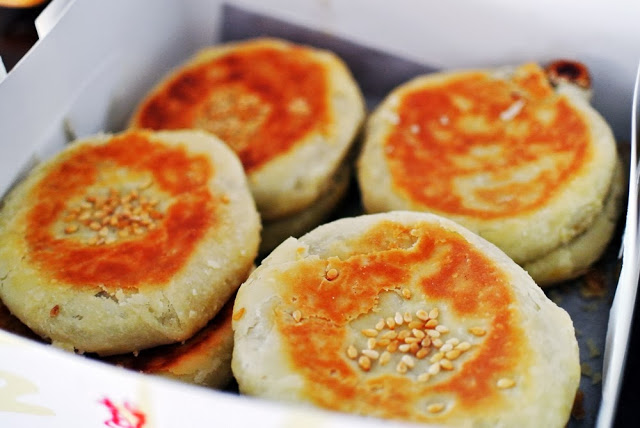 Located prominently near the intersection of Balestier Road and Thomson Road, Loong Fatt Tau Sar Piah has been selling its famous Tau Sar Piah since 1972.
Everyday, hundreds of handcrafted Tau Sar Piah – in both sweet and salty flavours – are baked from their old-school ovens. Over the years, several other Tau Sar Piah shops have opened along the stretch for a piece of the 'piah'. Loong Fatt however, has continued to be the hot favourite among Tau Sar Piah lovers.
Besides their specialty Tau Sar Piah, Loong Fatt also sells a handful of other baked goods including cupcakes, banana cakes and chiffon cakes.
Store Information
639 Balestier Rd, Singapore 329922
Monday to Saturday: 8am to 4:30pm, Sunday: Closed
+65 6253 4584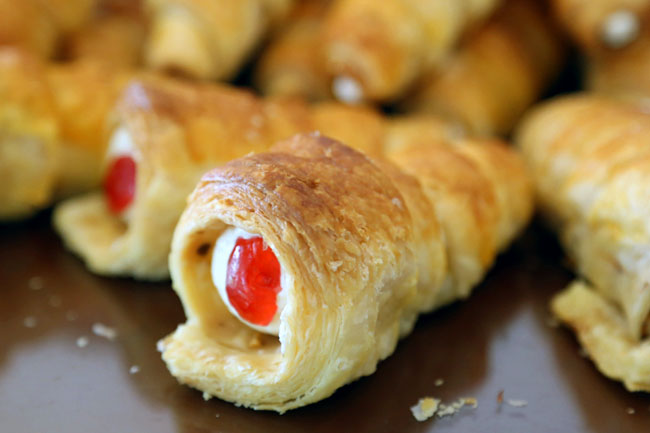 Opened in 1965, Balmoral Bakery began as a traditional cake shop in Holland Village selling English style cake and pastries to British and Australians soldiers stationed in Singapore. It served as a counterpart to the famous Balmoral Steak House before moving to its current location at Sunset Way in 1984.
It is widely known for its assortment of traditional pies and curry puffs such as its signature cream horns, savoury beef pies, and good old rum balls
Store Information
Sunset Way, 105 Clementi Street 12, #01-06, Singapore, 120105
Monday to Sunday: 11am to 7pm
+65 6779 2064
4. Jie Bakery & Confectionery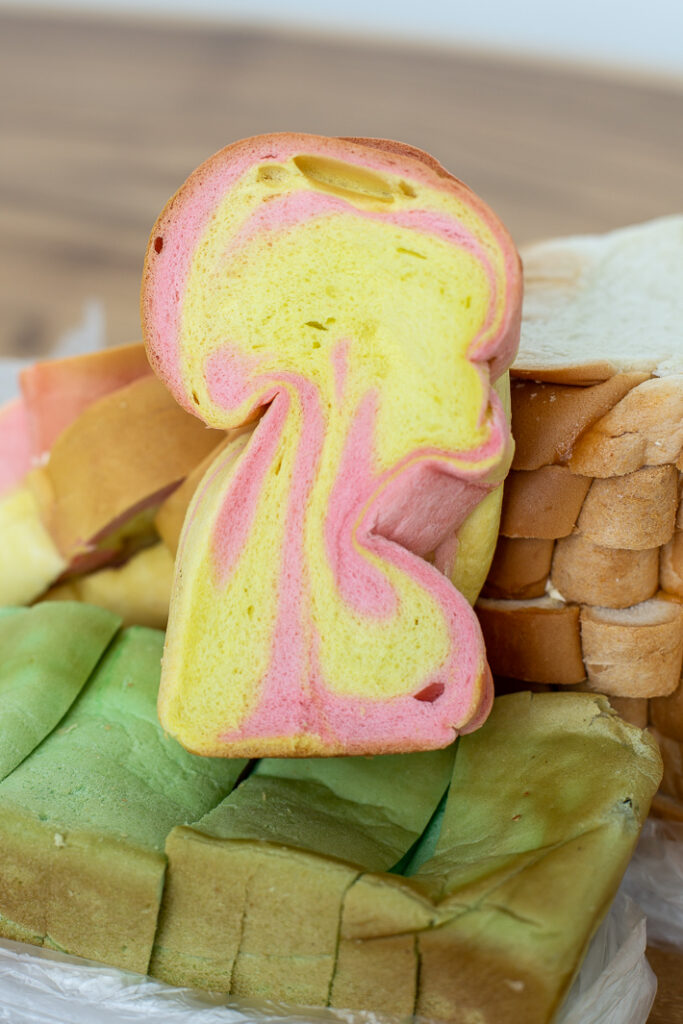 Missing those rainbow-coloured bread you find at mobile ice-cream carts? Head over to Jie Bakery & Confectionery!
Jie Bakery produces over a thousand breads a day, from the iconic rainbow loaves to the classic hot dog buns. Similar to Sing Hon Loong Bakery, Jie Bakery does not use preservatives in its recipe to ensure maximum quality and freshness.
Another hot seller of Jie Bakery is the plain-old white loaves. The top of the loaves are baked till charred before being removed, giving off a fragrance that has kept bread-lovers returning for decades. For those looking to sweeten up the deal, have it with their peanut butter or kaya spreads.
Store Information
123 Upper Paya Lebar Road, Singapore 534837
Monday to Saturday: 7am to 11pm, Sunday: 10am to 11pm
+65 9818 8386
5. Ji Xiang Confectionery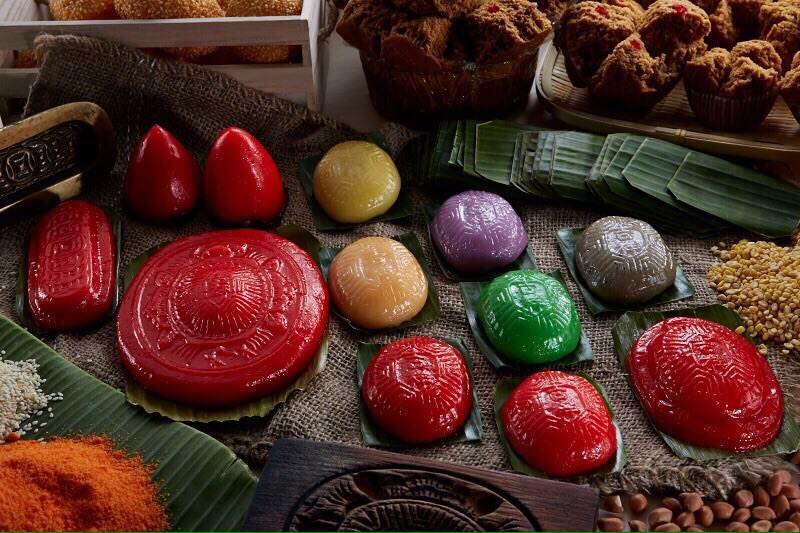 If you think of Ang Ku Kueh, Ji Xiang Confectionery will probably come to your mind. 
Ji Xiang started off as a home business in 1985, handcrafting Ang Ku Kueh for families and friends in the area. The traditional taste won the hearts of Singaporeans and the business evolved to its current physical store at Everton Park. Its variety also grew from just peanut and sweet mung bean to a selection of eight flavours, including corn, coconut, yam and durian.
Besides the regular-sized Ang Ku Kueh, Ji Xiang also produces Tiong Ku for Chinese festivals and Ka Ta Tueh, or 'Stepping on Ang Ku Kueh'. The latter is a Chinese tradition seen in one-year-old's birthday celebration where the baby steps on the kueh to symbolise "down-to-earth".
Store Information
Block 1 #01-33 Everton Park, Singapore 081001
Monday to Saturday: 8.30pm to 5pm, Sunday: Closed
+65 6223 1631
6. Ng Kim Lee Confectionery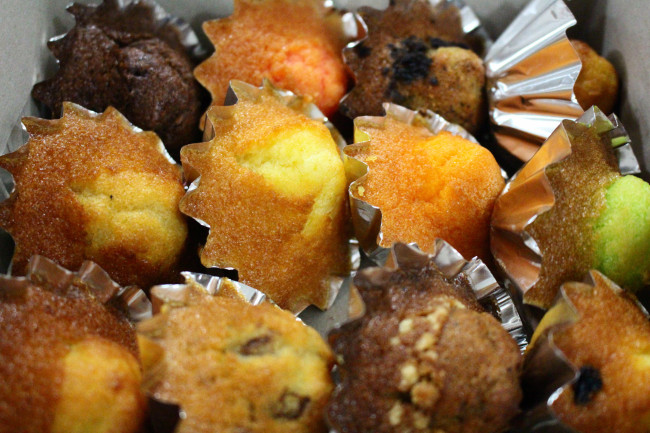 Nested in a dainty, old-school shop along Chun Tin Road (Bukit Timah), Ng Kim Lee Confectionary has been producing its iconic fun-sized muffins for over 60 years. Served in a mini star-edged aluminium foil, the confectionery produce hundreds of these mini muffins daily. The flavours have also grown over the years and now includes banana, lemon, mango, oreo, chocolate, pandan, blueberry and cheese.
Other than the mini muffins, Ng Kim Lee is also known for its affordable sliced cakes and pastries, many of which cost under two dollars!
Store Information
4 Chun Tin Rd, Singapore 599591
Monday to Saturday: 9am to 9pm, Sunday: 9am to 1pm
+65 6466 3515
7. Lek Lim Nonya Cake Confectionery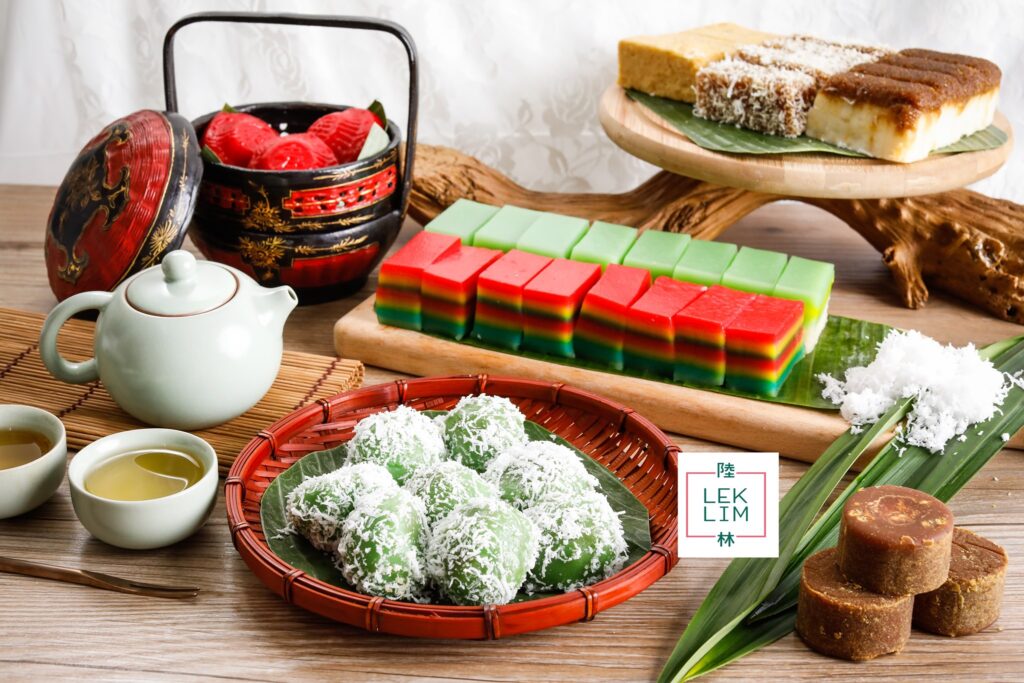 Lek Lim Nonya Cake Confectionery started as a home-based business in 1968, serving handmade Peranakan snacks.
Today, it operates at its Bedok premises and is run by third-generation owner Gavan Sing. The shop sells a plethora of traditional kuehs and pastries including Ang Ku Kueh, Png Kueh, Kueh Lapis, as well as fried pastries such as curry puffs and spring rolls.
Store Information
84 Bedok North Street 4 #01-21, Singapore 460084
Monday to Saturday: 6am to 5pm, Sunday: 6am to 2pm
+65 6449 0815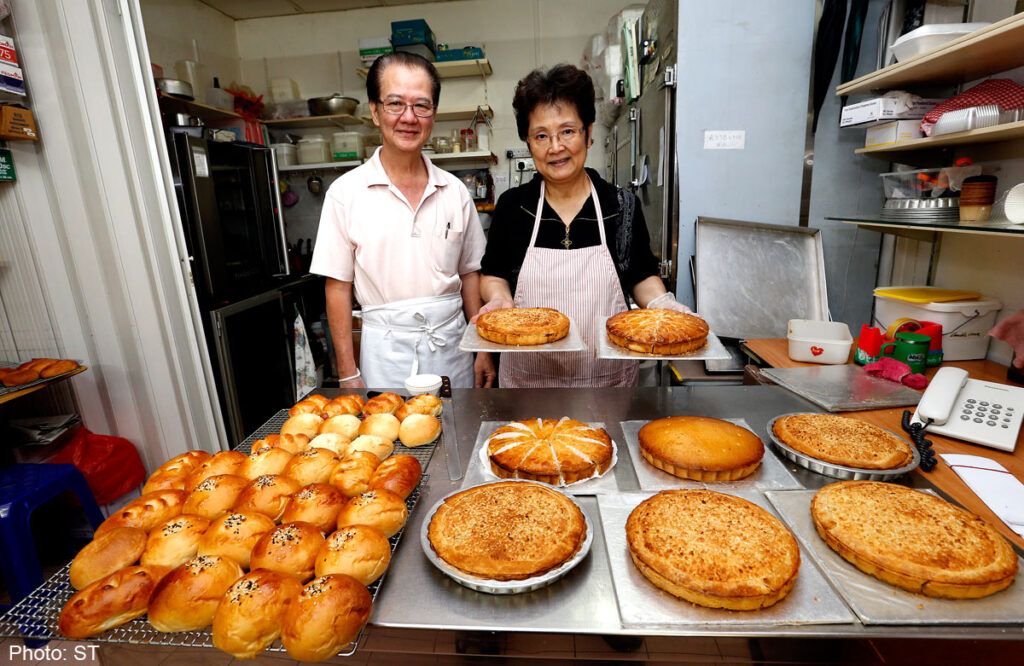 Tucked in the basment of Katong Shopping Centre, the Dona Manis Cake Shop has been serving local residents heavenly pies for over 20 years.
Dona Manis' banana pie is an all-time favourite among regulars, with many touting it as the best banana-flavoured pastry in Singapore. Other popular pastries on its list are the cream puffs, chocolate tarts, rum ball and scones.
Store Information
65 Mountbatten Road, #B1-93, Katong Shopping Centre, Singapore 437844
Tuesday to Saturday: 9am to 5pm, Sunday & Monday: Closed
+65 6440 7688
9. Tiong Bahru Galicier Pastry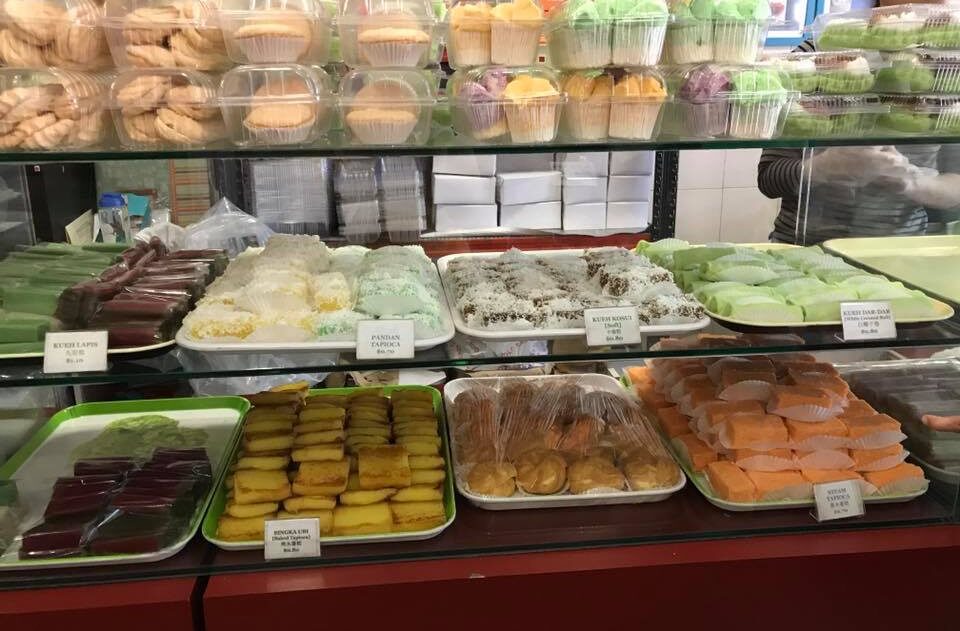 Opened in the early 1970s, Tiong Bahru Galicier Pastry is a fourth-generation cake shop specialising in traditional Penaranakan treats. All of its products are made daily to ensure freshness and quality. 
The Putu Ayu, or steamed coconut cupcake, is known to be the confectionery's best selling item. Galicier Pastry uses gula melaka instead of pandan, giving off a fragrance that has captivated regulars for decades.
Other must-try items on the list includes Kueh Dar-Dar, Ondeh Ondeh and Kueh Ambon.
Be sure to come early as most of their popular products are sold out by mid afternoon.
Store Information
Blk 55 Tiong Bahru Rd, #01-39, Singapore 160055
Tuesday to Sunday: 10am to 8.30pm, Monday: Closed
+65 6324 1686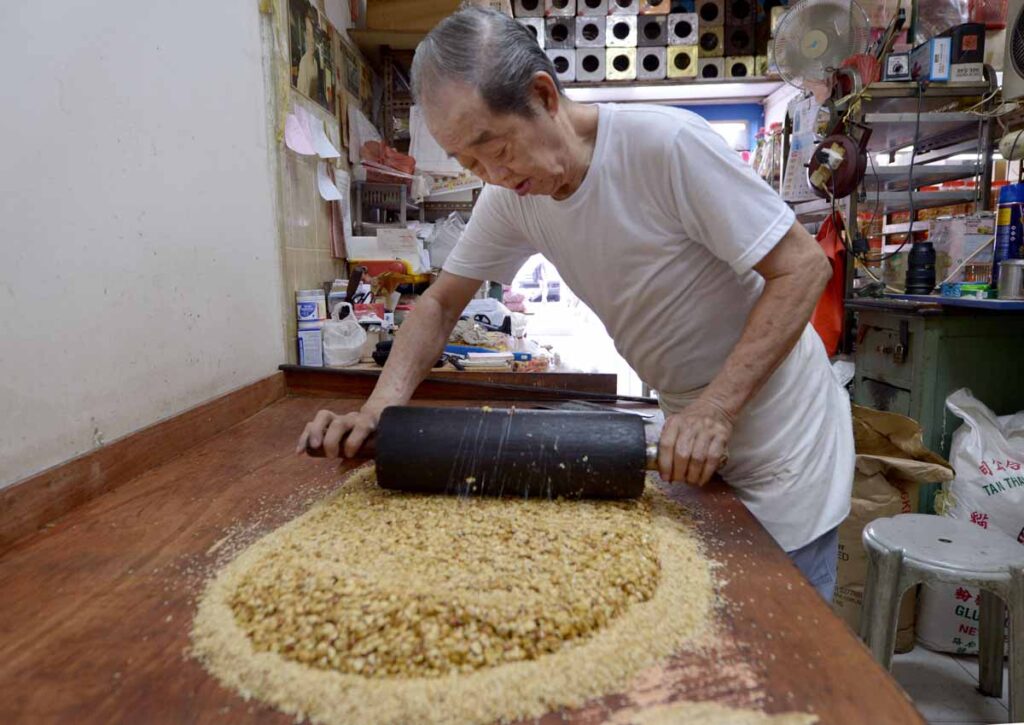 Founded in 1950, this old-school confectionery is the last surviving peanut candy maker in Singapore.
Second-generation Koh Sun Liang took over the original shop in Liang Seah street from his father in 1960 and subsequently moved to Beach road in 2003. Today, he operates the shop singlehandedly, shuffling behind the counter serving customers and producing the crispy peanut candy we all love!
The tedious process of making these golden blocks has become a lost art in Singapore's baking scene.
Aside from its all-time favourite peanut candy, Sze Thy Cake shop also sells an assortment of traditional goodies for wedding, birthday and other festive occasions.
Store Information
2 Beach Rd, Singapore 190002
Daily: 9am to 8pm
+65 6337 7010
Want to know the latest outdoor, sports and fitness events and promotions in Singapore?