exploringsingapore is exclusive ExplorerSG mini series where we reveal some of the lesser-known places, facts and history of Singapore.
Tucked away just off the main road of Grange Road, the modern mansion was the center of a legal dispute that spanned over four decades. 
The mansion was commissioned in the 1930s by Chee Guan Chiang, the eldest son of OCBC Group's first chairman, Chee Swee Cheng. Constructed by Ho Kwong Yee, a well-known Singapore architect, the mansion incorporated then-leading architectural designs such as a grand staircase, stained glass windows and patterned wall tiles.
The mansion was originally named Wellington House as it contains "well' which means 'good' and that the word sounded like 'wealth'.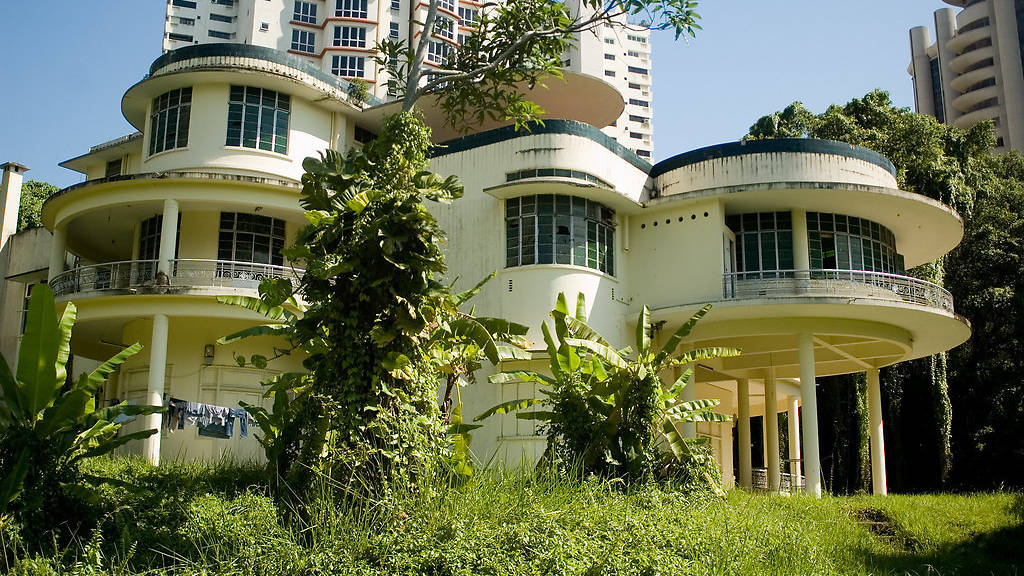 After WWII, the mansion was converted into a guest house for travelers before being sold to Lee Tat Developments (then known as Collin Developments) in 1973. 
In 1974, Lee Tat Developments entered a legal dispute with Hong Leong Holdings, the developer of Grange Heights (located right beside the mansion) over a small road in between the the two plots of land. Lee Tat Developments won the legal battle in 2008, winning the rights over the road. In the same year, the mansion was gazetted for conservation and restoration by the Urban Redevelopment Authority.
The house sits on 100,000 sq ft of land and is estimated to be worth S$400 million due to its prime location and large land size.
(Image credits: 99.co)
Want to know the latest outdoor, sports and fitness events and promotions in Singapore?