Warm up your quads and take on some of the steepest slope in Singapore! 
Training for Everest? Or just want a plain old torture session? From the oldest nature reserve in Singapore to the former race circuit of Singapore first ever Grand Prix, we have collated seven of the steepest slopes in Singapore to get you in shape for Mount Everest!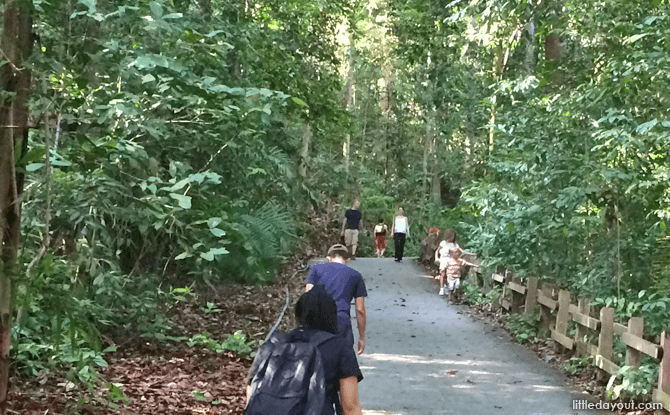 Established in 1883, Bukit Timah Nature Reserve is Singapore's oldest forest reserve and is home to 40% of the nation's local flora and fauna. Nestled within the reserve is Singapore's highest natural point, the 163m tall Bukit Timah Hill.
The steep uphills, intersecting trail paths and proximity to other parks make it a popular weekend hiking spot for Singaporeans. Most hikers take the concrete paved road that leads straight to the summit while the more experienced opt for the meandering trail paths laid out across the nature reserve. All paths have shelters and maps detailing your exact location so don't worry about getting lost!
For those looking for a little more adventure, you may hike to Macritchie Reservoir through Rifle Range Road.
Recommended Starting Point:
Bukit Timah Nature Reserve Visitor Centre
2. Lor Sesuai (Bukit Batok Nature Park)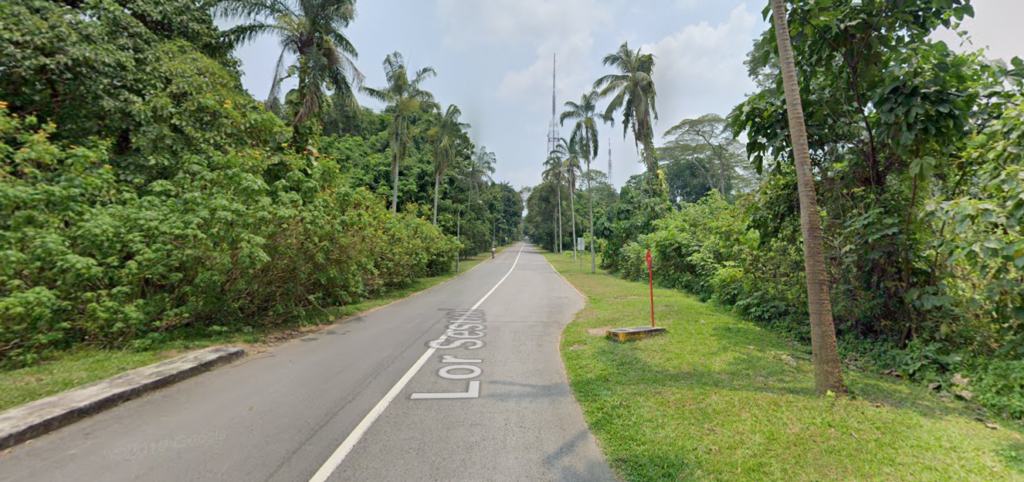 Located only a 15-minute walk away from Bukit Timah Nature Reserve is Bukit Batok Nature Park.
Once the site of the Poh Kim Quarry, it was one of the few granite quarry sites that supported Singapore's infrastructure projects during the early independence of the country. It was abandoned and developed into a park by the NParks in 1988.
Located at the top of park is the Lorong Sesuai site, a Japanese memorial site that once housed the Syonan Chureito. (Check out our Bukit Batok Nature Park hiking route to learn more!)
Lor Sesuai served as the back entrance to Bukit Batok Nature Park. The steep slopes and wide roads (compared to Bukit Timah Hill) make it a popular training ground for hikers and cyclists.
Recommended Starting Point:
Bukit Batok WWII Memorial (Carpark) or Bukit Batok Nature Park Carpark
3. Old Upper Thomson Road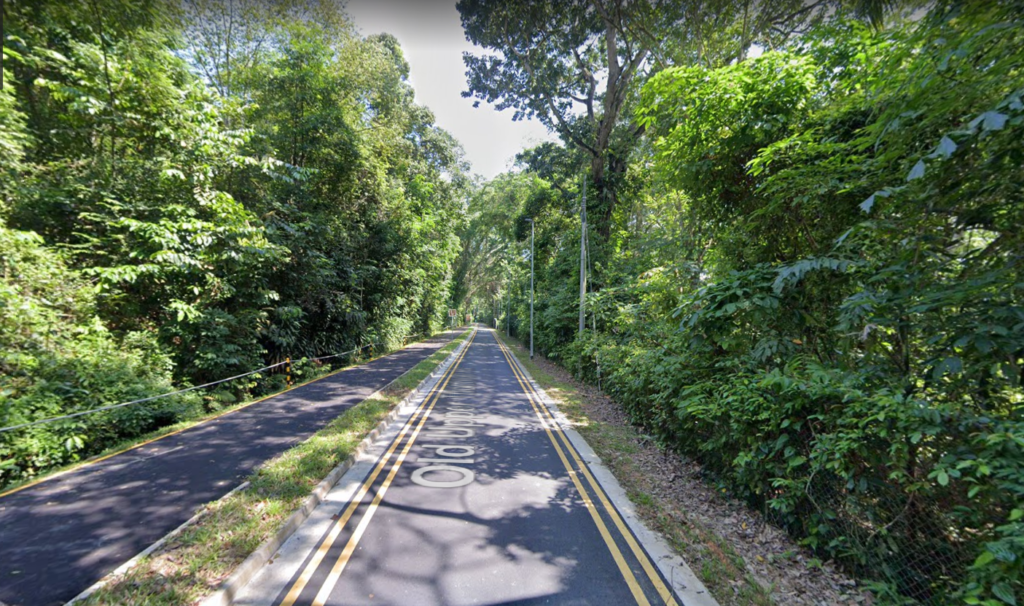 While it may be the longest of the seven, its past as a former racing circuit for the popular Singapore Grand Prix make it one of the most exciting ones. First held in 1961, the Singapore Grand Prix featured the Thomson Road Circuit, a 3-mile long route that featured an array of challenging bends uncluding the "Snakes", "Circus Hairpin" and the "Devil's Bend". The race was discontinued in 1974 (citing safety concerns) and revived at the Marina Bay in 2008.
Do drop by Thomson Nature Park, the site of a former Hainan Village. It is also one of the few conservation sites in Singapore where the Raffles' Banded Langur can be found; an estimated 40 to 60 banded langurs are still living in the forests of Singapore.
For a complete experience of race circuit, start from"Before Adana @ Thomson" Bus Stop or Lower Pierce Reservoir Carpark. For a shorter hike, start from Casuarina Carpark where the shophouses are located. Head left to visit Lower Pierce Reservoir Park and right to Upper Pierce Reservoir Park.
Recommended Starting Point:
"Before Adana @ Thomson" Bus Stop, Lower Pierce Reservoir Carpark or Casuarina Carpark
4. Mount Faber Road (Mount Faber Park)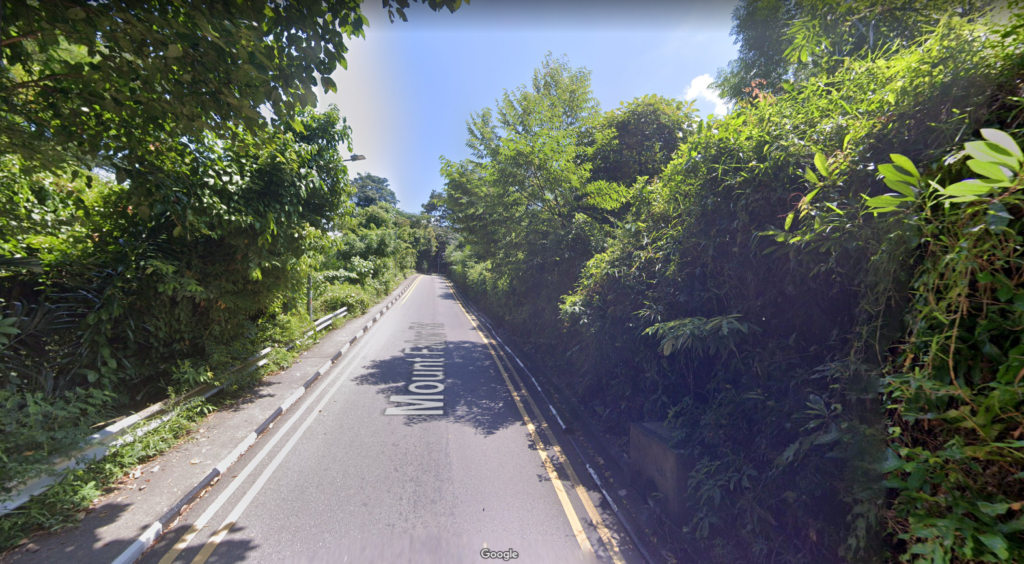 Originially named Telok Blangal Hill, Mount Faber Park is Singapore's second highest natural point (after Bukit Timah Hill) and offers a panoramic view of the Singapore southern coastline. Located near the top is Mount Faber Station, the terminal station for Singapore Cable Car. For the best sunset viewing spot, head to Faber Point for an unobstructed view of the southern part of Singapore. Be sure to check out the 3m-tall baby merlion; one of the 7 official merlions in Singapore
We recommend starting from Mount Faber Carpark A or B and hiking up mount faber road to Faber Point. Alternatively you can hike one round Mount Faber Hill via mount faber loop and mount faber road.
Mount Faber Park is part of the Southern Ridges and is connected to several other parks in the region including HortPark, Kent Ridge Park and Labrador Nature Reserve.
Recommended Starting Point:
Mount Faber Carpark A or Mount Faber Carpark B
5.Vigilante Drive (Kent Ridge Park)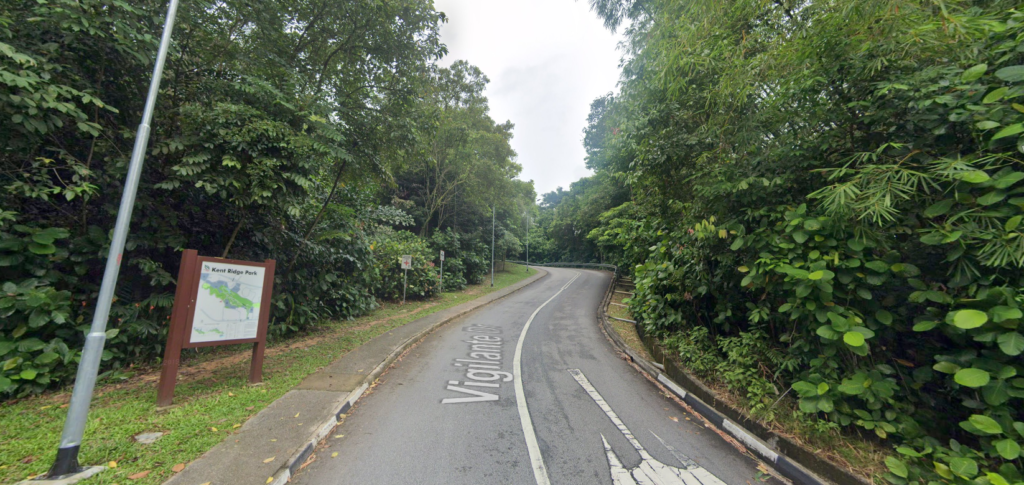 Nested within Bouna Vista and West Coast is the historical Kent Ridge Park. In 1942, a fierce battle lasting 48 hours occured between 1,400 brave soldiers of the Malay Regiment and 13,000 Japanese soldiers at Bukit Chandu ("Opium Hill" in Malay), one of the hills located within Kent Ridge Park. A commemoration plaque is erected at the main carpark while the "Reflections Bukit Chandu" museum is housed at the end of the Canopy walk at Pepys Road
A highlight of Kent Ridge Park is the 280-metre long Canopy Walk that offers a panoramic views of the park. The park is also linked to Mount Faber and Telok Blangah Hill Parks via a series of bridges and path called the Southern Ridges.
To take on the Vigilante Drive slopes, we suggest that you start from Kent Ridge MRT. You may walk along Science Park Drive to reach the Kent Ridge Main Carpark (top of slope) or take South Bouna Vista Road to reach Vigilante Drive (bottom of slope).
Recommended Starting Point:
Kent Ridge Park Main Carpark or Kent Ridge MRT
6. Pepys Road (Kent Ridge Park)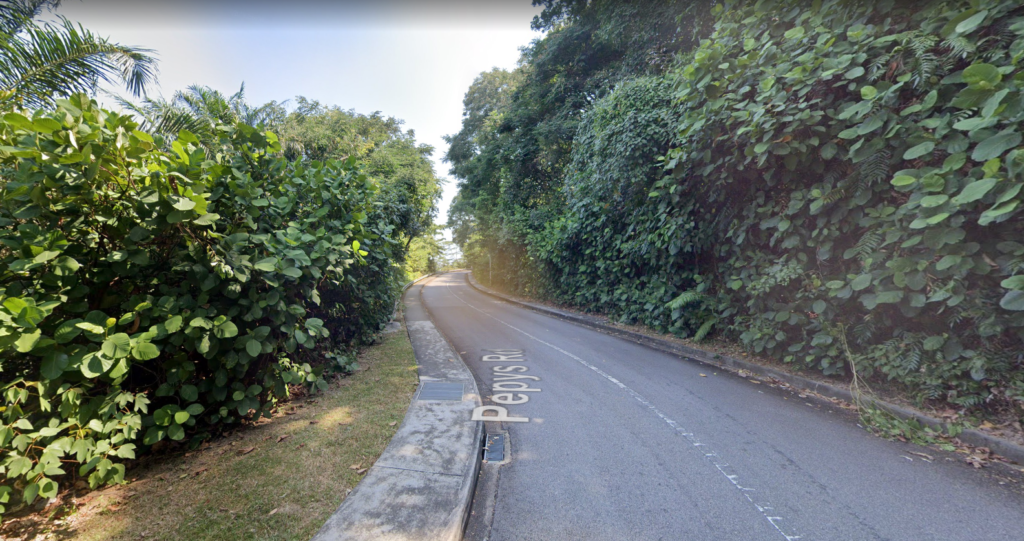 Also located within Kent Ridge Park, Pepys Road is a long meandering uphill road that leads to "Reflections Bukit Chandu" museum. The museum is a restored colonial bungalow that was once a store for military and food supplies for British soldiers in the vicinity. Today, it houses various WW2 artefacts and offers a glimpse into the 1942 Battle of Pasir Panjang.
Pepys Road connects to Kent Ridge Park Main Carpark and Vigilante Drive via the Canopy Walk.
Recommended Starting Point:
Pasir Panjang MRT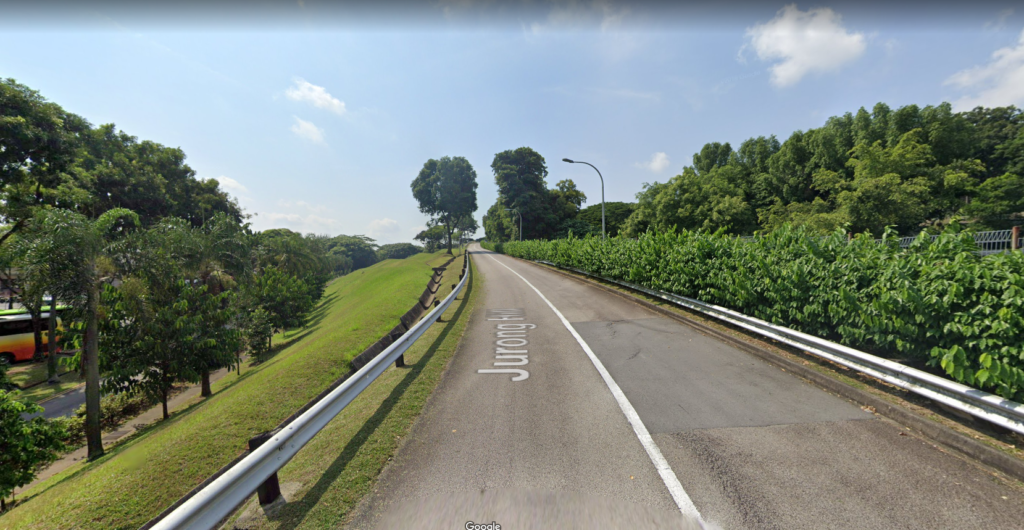 Located just a stone throw away from Jurong Bird Park is the 64-metre high Jurong Hill, the highest natural point in Jurong. Open in 1970, the hill features a 3-storey spiral tower that offers a vantage point of the surrounding industrial estates including Jurong Port and Jurong Island. Its remote location and panoramic views make it a popular spot for wedding photos during the 1970s and 1980s.
The hill is also famous for the "Garden of Fame", a small garden featuring trees planted by foreign dignitaries including Deng Xiaoping and Queen Elizabeth II.
Recommended Starting Point:
Jurong Bird Park Carpark (Bird Park Drive) or Jurong Hill Hilltop Carpark
Want to know the latest outdoor, sports and fitness events and promotions in Singapore?
It seems we can't find what you're looking for.