exploringsingapore is exclusive ExplorerSG mini series where we reveal some of the lesser-known places, facts and history of Singapore.
Born in 1914 to a wealthy Chinese family, Tan Kay Hai spent most of his youth toying with machinery, especially aircraft. As a member of the Royal Singapore Flying Club, he had learnt how to fly the de Havilland Tiger Moth, a single-engine biplane. He worked as a car salesman in Malayan Motors before joining the British Empire Air Training Scheme (BEATS) in 1941 at the age of 27. 
In 1941, despite being a husband and father of two sons, he enlisted into the British Empire Air Training Scheme (BEATS), a program that trains aircrew for service in air bases at other British colonies.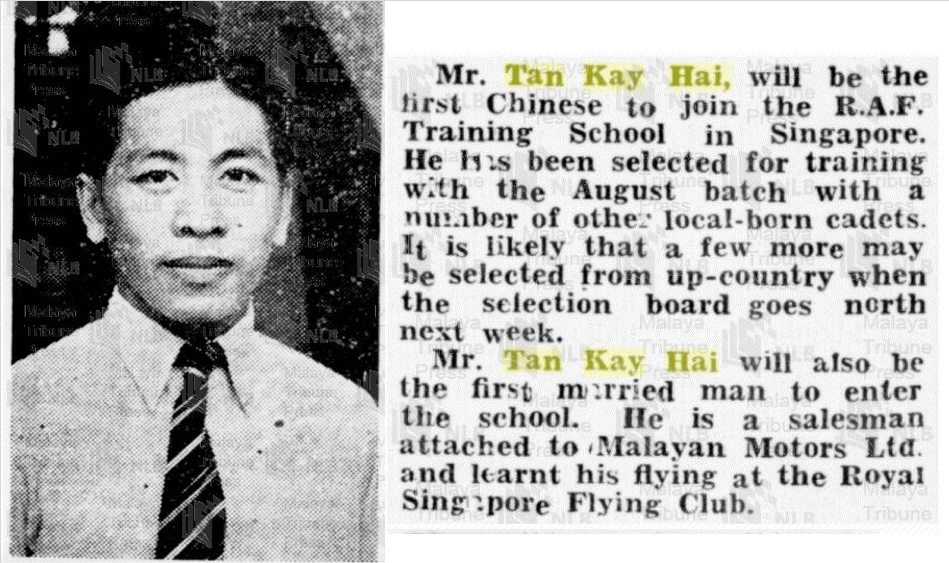 In January 1942, he completed his training in Carberry Canada and was immediately deployed for a reconnaissance mission in Tunisia.
He then participated and completed several other missions. On June 1944, Tan's plane was shot down in France by eight German aircraft. He narrowly escaped death by deploying his parachute but had suffered broken ribs. He was found and brought to a Nazi POW camp but managed to escape by jumping off a moving train that was transporting POWs between camps.
He returned to the British territories and continued to serve the RAF till the end of war. After the end of war, he continued serving the military as a Wing Commander to train new pilots. He also took part in several government events such as parades and 'fly-past' before retiring in 1960.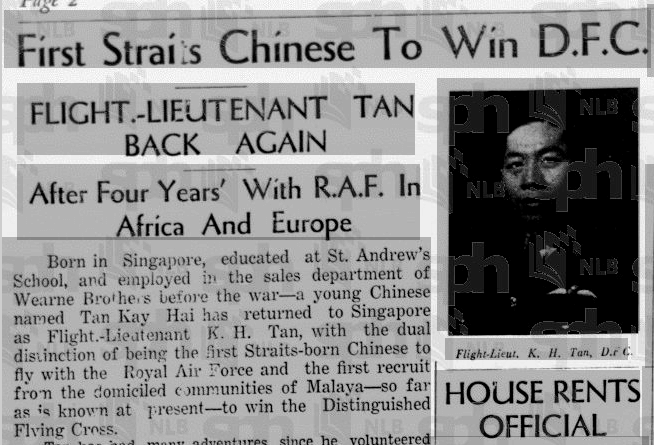 In spite of his achievements and accolades, he was rarely brought up in the media due to his less-popular views. As a soldier of the British forces, he fervently believed in the British imperial project and was at odds with the idea of an 'independent' Singapore.
Tan passed away in 1991 at the age of 77. Engraved on his tomb are the words "Wing Commander", a homage to his career and contributions to Singapore.
Want to know the latest outdoor, sports and fitness events and promotions in Singapore?